Hector Van D'Abdijhoeve is going to Nadja Peter-Steiner.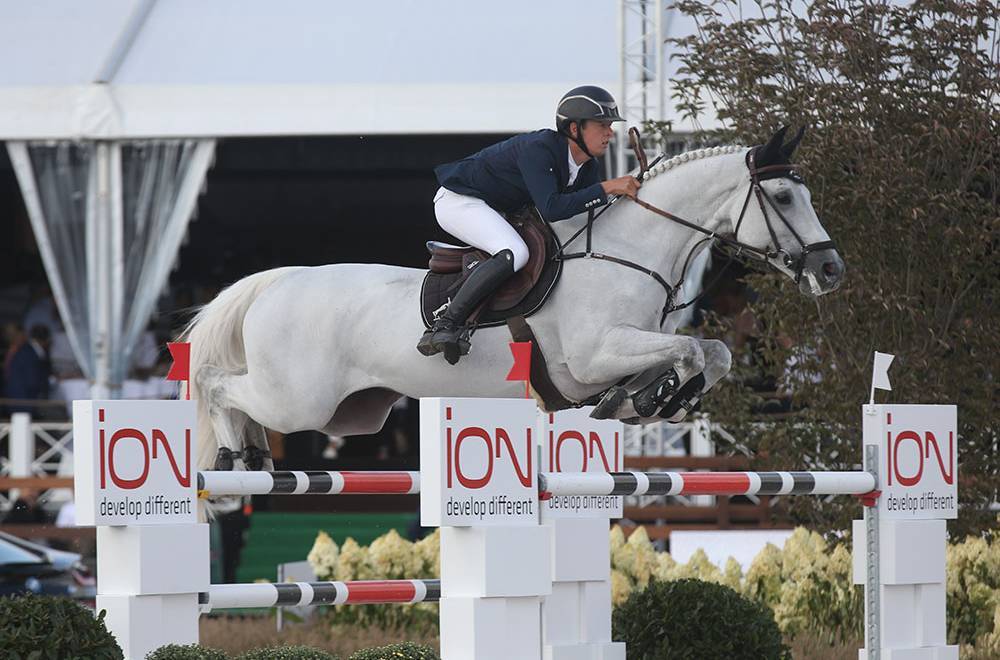 03 September 2019
Things are happening at Denis Lynch's yard. Some weeks ago, the Irishman welcomed Rubens LS (Rebozzo LS x Cash) who has so far been ridden by his compatriot Connor Swail. The 13-year-old stallion has already competed in a few events with his new rider; during the CSI*** in Zandhoven, even taking third place in a 1.50m event.
The 12-year-old stallion, Hector Van D'Abdijhoeve (Cabrio vd Heffinck x Utrillo vd Heffinck) leaves the Irish rider's stables where he has been for only a few months, having spent most of his career with Bertram Allen. This time he changes flag and will ride under Nadja Peter Steiner's Swiss colors, completing her string that includes Celeste (Casall) and Saura de Fondcombe (Balou du Rouet).