Grimaud, 2020's jumping capital!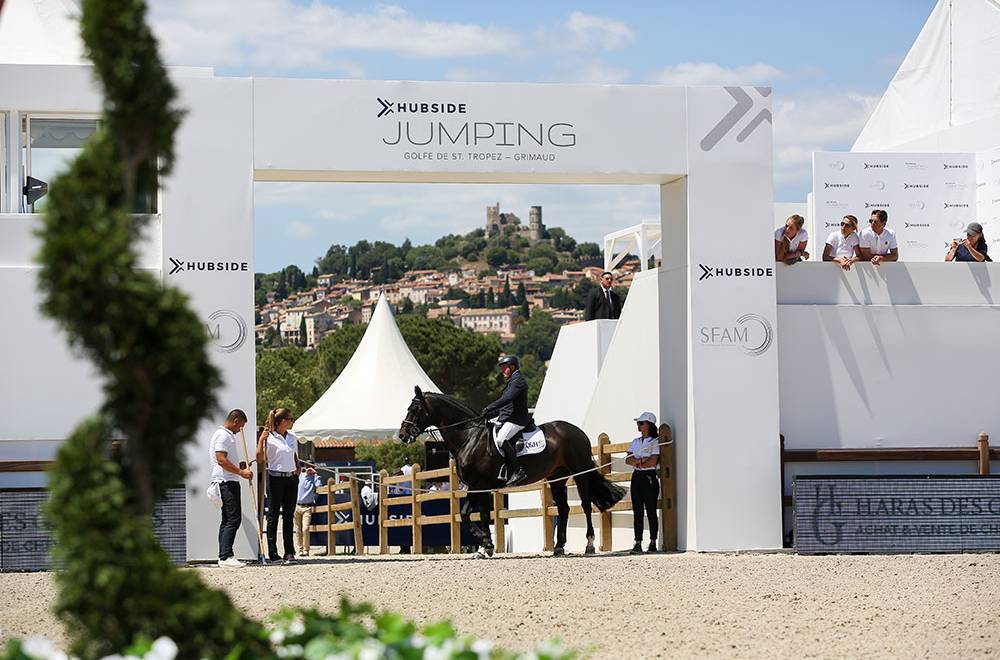 29 July 2020
Belgium has its small level competition factories such as Sentower Park, Lier and Bonheiden (just as the Netherlands does with Peelbergen), while Grimaud is setting itself up as the 2020 capital of show jumping for the top level with new dates being added for the end of the outdoor season.
As has been rumored for a few weeks now, Sadri Fegaier has confirmed the move of his "home" five-star CSI from the Haras des Grillons in Valence to Grimaud.
Having been impacted greatly by a chain of cancellations, and with an outdoor season consisting of less than five CSI 4 and 5* (the highest levels of the CSI hierarchy established by the FEI [Fédération Equestre Internationale]) events, the jumping world can count on the unfailing support of HUBSIDE and its president Sadri Fegaier. Having already organized four successful weeks of competition in June and July for the HUBSIDE JUMPING event in Grimaud, the successful entrepreneur, an international rider himself, Sadri Fegaier, has announced a new series of competitions from mid-August to mid-October at the Haras des Grillons on the Côte d'Azur. Sanitary measures to prevent the spread of the Covid-19 pandemic will be taken, in accordance with the advised guidelines. Grimaud's HUBSIDE JUMPING season thus gains two new dates. Seven weeks of competition will take place at the Golfe de Saint-Tropez from August 20 to October 18:
. August 20-23: CSI 4*, 2* and 1*
. August 27-30: CSI 5*, 2* and 1*
. September 10-13: CSI 4*, 2* and 1*
. September 17-20: CSI 5*, 2* and 1*
. September 24-27: CSI 4*, 2* and 1*
. October 8-11: CSI 4*, 2* and 1*
. October 15-18: CSI 4*, 2* and 1*
Sadri Fegaier, the President of Grimaud HUBSIDE JUMPING and President of the Haras des Grillons explains: "The opportunity to support world show jumping by organizing competitions that will be among the only ones this year at this level is a great honor and also a commitment that I am making to our discipline. Professional sport needs these events. Riders must be able to practice their sport and compete in their chosen profession so that the horse sector, particularly in Europe, remains at the level of excellence it had been at before the health and then economic crises linked to Covid-19."
In 2020, Grimaud HUBSIDE JUMPING will host eleven weeks of competitions: eight CSI4*events and three CSI5* events, i.e. three quarters of the competitions organized at this level this year in France; which is usually the world's leading organizer of equestrian competitions. Last June and July, Grimaud HUBSIDE JUMPING welcomed the best riders in the world (22 riders from the Top 30 of the world rankings were present at the CSI5* from July 2 to 5), all of whom praised the facilities at the Haras des Grillons site and the organization of these first post-Covid competitions.
Press Release attached.