Gribouille du Lys is retiring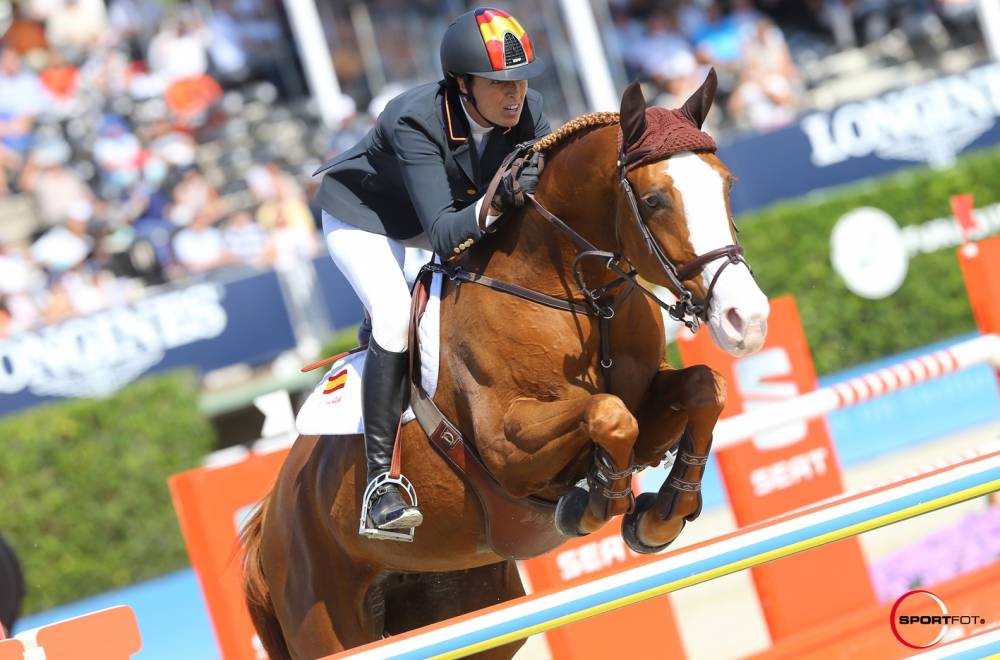 30 October 2020
Last year, Gribouille du Lys (Quaprice Bois Margot) took a few months off and devoted herself to breeding, producing the top-priced lot at the 2020 Prinsjesdag Tour, Chic Phylira VV Z (Cornet Obolensky) and Carthouille Phylira VV Z (Carthago), who was sold for 32,000 euros at the Zangersheide Quality Auction. This break was shared with Coriana van Klapscheut (Vigo d'Arsouilles), who is none other than the daughter of the former Spanish star, Coriana van Klapscheut, who later performed under the saddle of Eric Lamaze.
The two mares were then returned to Pilar Cordon's stables, but the rider decided in the end that it was time for them to enjoy a peaceful retirement as they are each expecting three foals next year. They will now be reunited with the former star of the stable, Nuage Bleu (Fildor de Largival).
Gribouille du Lys notably took Pilar Cordon to the Rio de Janeiro Olympic Games four years ago.
Featured photo: Sportfot.com