Grégory Wathelet invests in El Pintador du dieu d'Arras Z.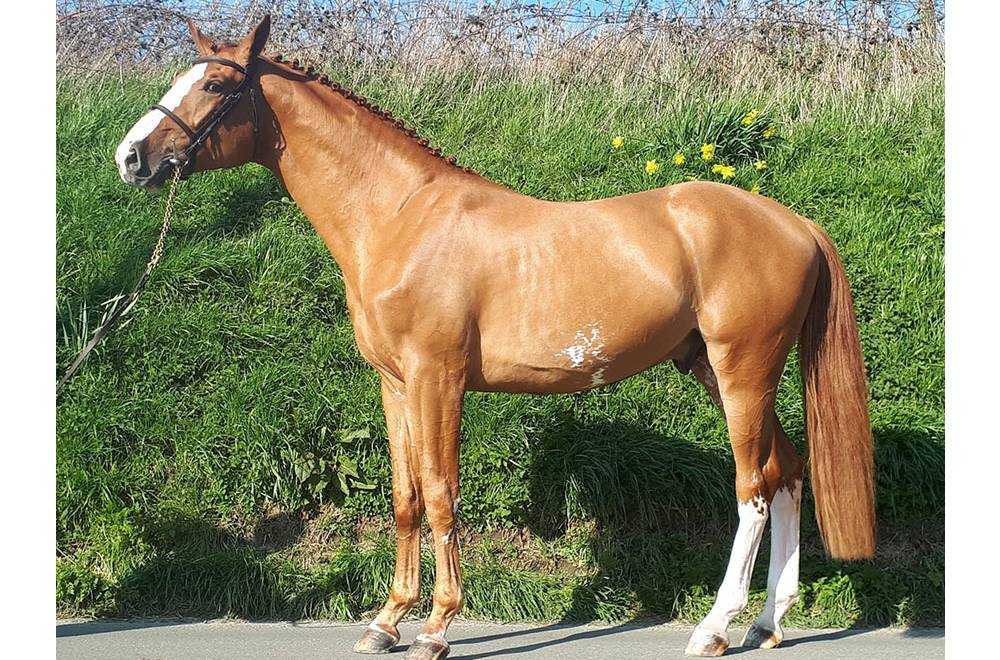 29 July 2020
El Pintador du dieu d'Arras Z (Emerald van't Ruytershof x Codex) first aroused the interest of breeders by covering 100 mares this season. In addition, his first outings in the classic 4-year-old cycle have also attracted buyers for this half-brother of the excellent Jingo du dieu d'Arras now competing in Grand Prix, as well as El Matador du dieu d'Arras. Both are also approved for breeding.
"I love this horse and place a lot of hope in him. Not only has he shown incredible quality, he's got a golden character. I really love Emerald and I decided to use him for the sake of his hindquarters. That's already the reason I used Clinton on his dam. But even if he was a great horse with 95% clear rounds both in young horses and in ranking events today, he just didn't have that rear end, nor the showmanship. El Pintador is much more of a dream. He showed that straight away at his very first outing. No one was interested in Jingo at the same age. Nevertheless, I really wanted to create a horse and rider partnership, and my number one choice was Grégory Wathelet. My brother-in-law, Manu Casais, who's a good friend, contacted him and invited him to come and try him out…" Jeremy Vanhoutte, his breeder, explained to us.
"When I received the videos, I liked the horse right away. I immediately went to try him out and decided to buy half. This partnership is a good fit for the system I want to create today with more breeding and more young horses. My aim is to train them for the top level. El Pintador will finish the season with Vanessa Casais before coming home for a few months. Then he'll go back there for breeding, which he will do when he's 6 years old as well", added Grégory Wathelet.