Germany is leading in Barcelona!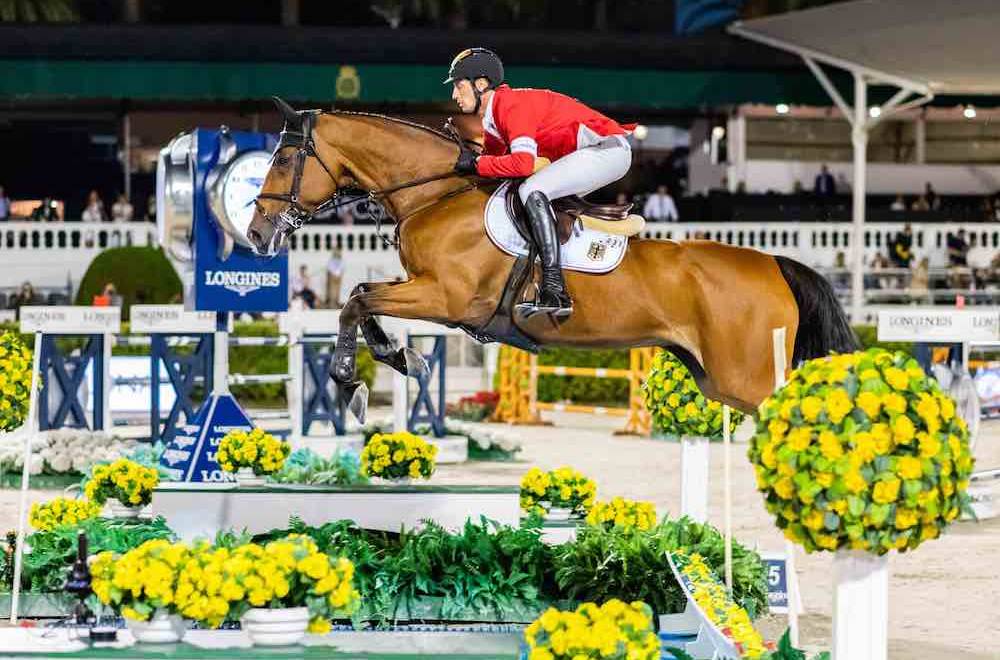 02 October 2021
The final of the Nations Cup circuit has begun in Barcelona, Spain, at the Real Club de Polo facilities. The qualifier has taken place, with eight teams securing their ticket to Sunday's final. Germany and Spain are at the top of this ranking.
Due to the Covid-19 pandemic, the final of the Nations Cup circuit had to be cancelled last year, as well as most of its stages. 2021 is to be the comeback year, although some qualifiers were still removed from the calendar, such as Vancouver, Falsterbo, and Dublin. Fifteen nations still qualified for the Spanish final.
After the Tokyo Games in August and the European Championships last September, the selections could have been left to less experienced pairs. However, an number of Olympic tandems are well represented in search of a new title. These include riders such as Henrik von Eckermann and his King Edward, Jérôme Guery with Quel Homme de Hus, and Maikel van der Vleuten on Beauville Z. What's more, the new European champion Andre Thieme also honored his selection with his stormy DSP Chakaria. Besides them, Canada has also decided to line up riders who have not been seen on the 5* labels this season. Uzbekistan is another.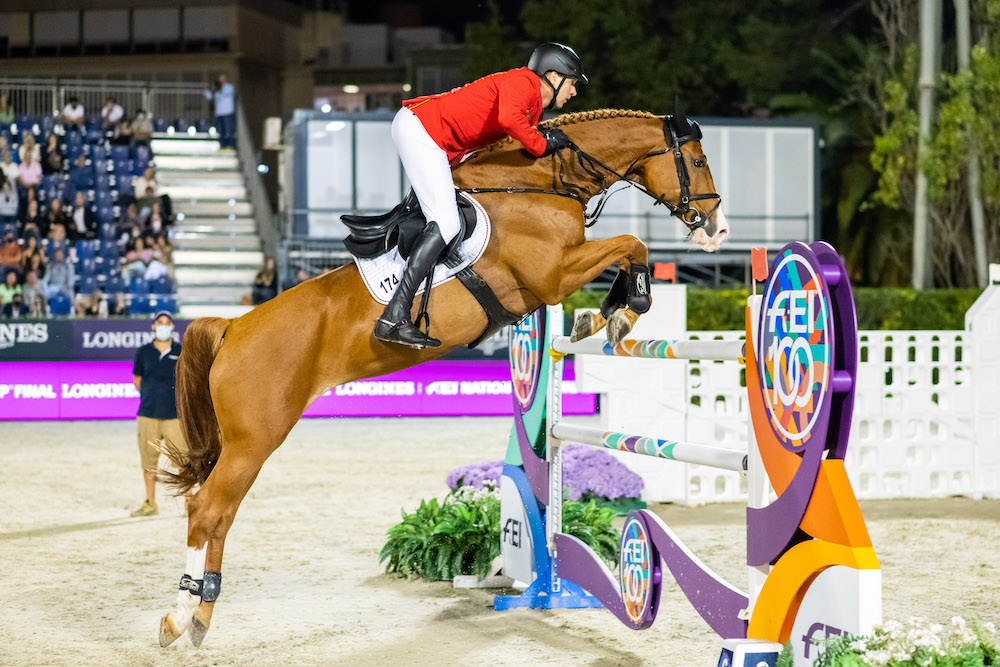 Germany is always present
Daniel Deusser, the world No. 1 was the first to start for his team with his loyal Killer Queen VDM (Eldorado V. Zeshoek), winner of Aachen CSIO5*. Everything seemed simple for both of them and they did not concede any points when on the course. The European champion pair Andre Thieme and DSP Chakaria (Chap 47) also went clear, but with one time fault. David Will was less fortunate and finished his course with nine points. Fortunately their score was deleted thanks to Christian Ahlmann and Clintrexo Z (Clintissimo Z) and their fine course! With only two points, Germany finishes on top of this qualifier and easily wins its ticket for Sunday's final.
Spain makes a splash in front of its public
For this first evening, the Spanish riders couldn't have offered a better show for their public! Manuel Fernandez Saro first conceded five points with Jarlin de Torres (Jarnac) but this score was clearly erased by his comrades. Eduardo Alvarez Aznar and his Olympic mare, Legend (Nabab de Rêve), did not knock any bars off and completed their course with only one time fault. The same goes for best friends and stablemates Ismael Garcia Roque (La Costa) and Sergio Alvarez Moya (Alamo). "Starting last, my plan was to produce a clear round. I had a time fault but it didn't jeopardize my team. Alamo is an extraordinary horse and to do it here in Spain is even better," said Moya. They're a relaxed, united and smiling team who are placed second in this qualifying event and already looking forward to Sunday!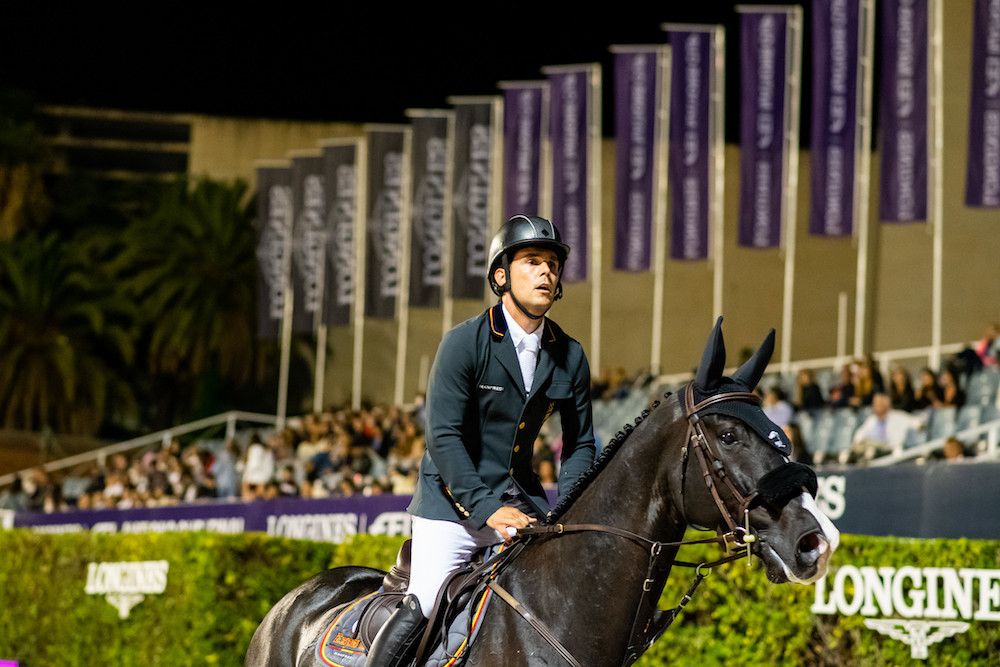 The Netherlands are close behind with only four points, thanks in part to clean rounds by Maikel van der Vleuten and the young Sanne Thijssen. "It's really impressive to compete for your nation and it's always good to be clear for your teammates. Con Quidam RB (Quinar) is incredible, he shows that competition after competition he is reliable and does perfect courses", added young rider who is participating here in her first Nations Cup final. In total, eight teams will meet on Sunday at 3 pm to steal the title from the Irish. The other five are: Brazil, Sweden, Ireland, the United States and Belgium.
Disappointment for the Swiss, the defending European champions
While it's not surprising to see Norway, Canada and Uzbekistan relegated to the Challenge Cup scheduled as a consolation prize for this Saturday evening, the surprise is rather the French and the Swiss. Michel Sorg had lined up his star riders: Steve Guerdat, Bryan Balsiger, Edwin Smits and Martin Fuchs with their second horses. They totaled 19 points and were thus placed twelfth, just ahead of the French. The latter made a change to their team since Nicolas Delmotte, one of the pillars of the team, was unable to take part in the trip following the sale of Urvoso du Roch. He was replaced by Marc Dilasser who made a strong impression with his double clear in the Nations Cup in Aachen. However, the Norman rider proved to be less lucky there with a score of 13 points. His compatriot Olivier Robet associated with Vivaldi des Meneaux (Chippendale Z) left the arena with 23 points and was unable delete Dilasser's score.
The five nations mentioned above will meet again tonight for the Challenge Cup, as well as Italy and Great Britain.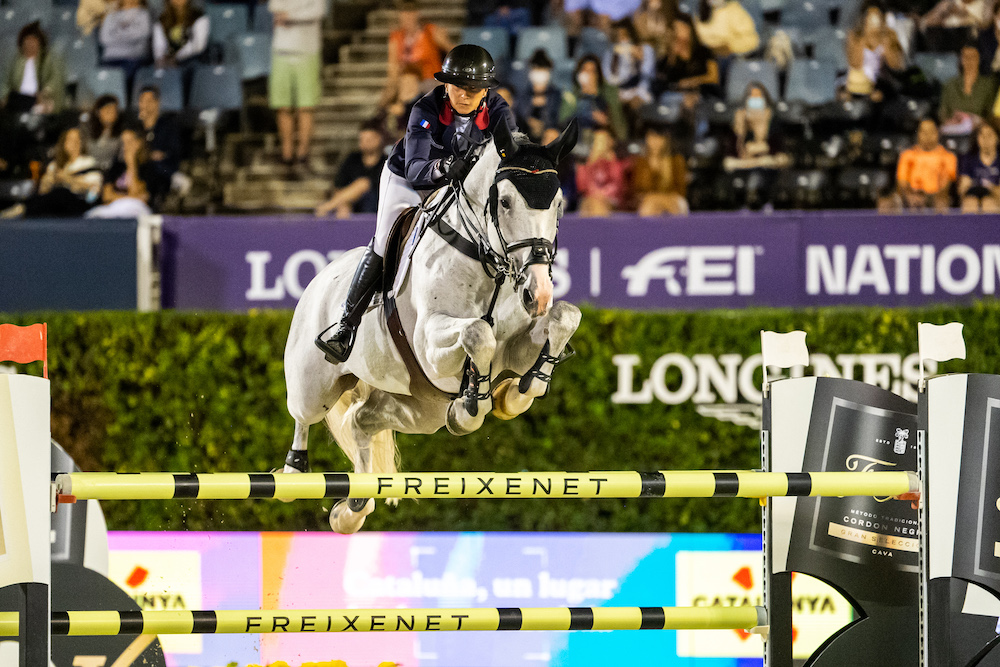 The points acquired during this qualifying round will be deleted and the counters reset to zero for the Challenge round and the final. The Chefs d'équipe can also change the composition or the riding order of their riders.
Featured photo: ©FEI/Lukasz Kowalski