Géraldine Hieronimus, discretion in the service of excellence (3/3)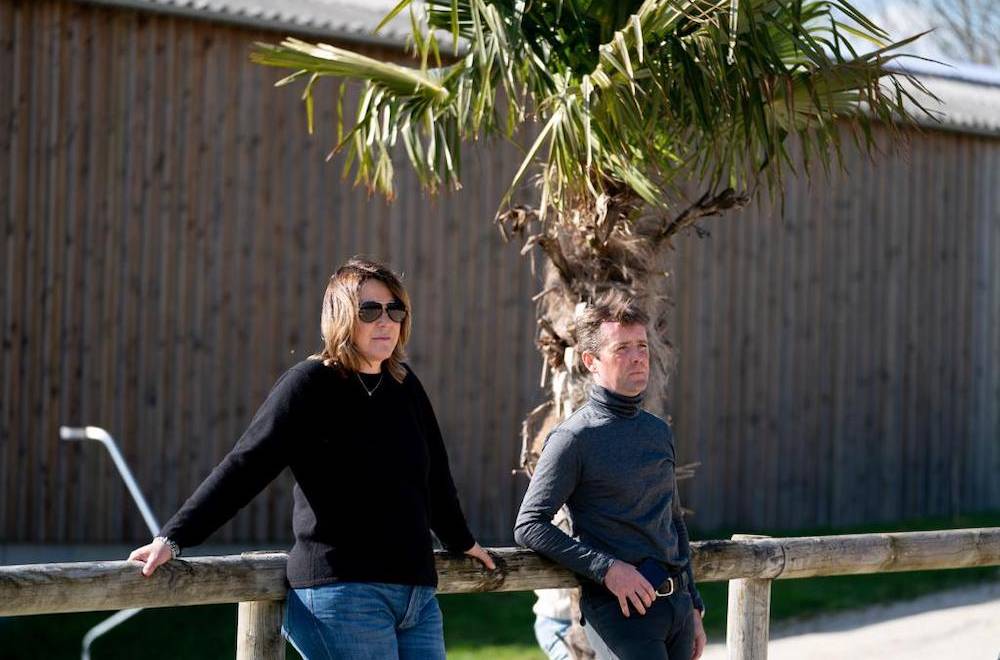 23 December 2021
In this last exchange, we'll talk about ownership in the equestrian world, its place, and its recognition.
Today, as a French owner of high-level horses, do you feel helped and supported by your federation?
"The job of a coach is one of the most complicated, and it's even more so in our sport. In soccer, a player can say they're in pain before something breaks, a horse can't. Listings are well intentioned, like the ones for the hopeful horses. Again, it's a question of objectivity, we think that our horse is going to make it and that it's good. The trainer and the coach are there to tell us "Yes, your horse is worth it", or the opposite. I admire Sophie Dubourg, she listens! When something goes wrong, she tries to fix it. I think the important point is to be able to plan our horses' future. If we can have objective feedback from the Federation about our horse, and we could have more, it will only be beneficial! We have financial aid for example when our horse goes double clear in a Nations Cup. I didn't get this result but indeed, some grants have been distributed (editor's note: This season the FFE bonus scheme promised 4,000 EUR bonus to the owner whose horse had a double clear round in a Longines Nations Cup Division 1; 2,000 EUR for a clear round + a 4 fault round or less). You have to understand two things, these events are the most prestigious, but not the most endowed. Today, there are choices to be made: Are you going to compete in a Grand Prix with a higher prize pool than the Nations Cup where the horse will do two rounds? The FFE's idea is surely to value owners who preserve horses for these events because the horse could have gone to another competition with a higher prize pool that day. I think it's a gesture that shows that they are attentive to the owner's considerations."
Marc Dilasser and Abricot Ennemmelle at the CSIO5* in Rome. ©Sportfot.com
What about owners' self-esteem in this environment?
"We have a lack of overall recognition, especially at the competition level. Sometimes we're welcomed in a way that we can follow our horse in the correct way with a stand, we can go back and forth to the paddock and to the boxes and still find a place quickly. This is very important. We spend a lot of money on these horses, the financial risk is on us! In other competitions, it's an aberration. There are lots of sponsored tables and corners. These people are watching the events created with your horses and you don't have access to the stands, not even to the riders' stands and you're almost treated like thieves. It's just obnoxious. Having a VIP table is a choice, some people love to go there and that's totally respectable. They are also for those who financially support the competition, but an owner can't go every weekend. Most of the time, they are also breeders and have a dream: to see their horse in the most beautiful arenas in the world. This is a point that must be insisted on and it's particularly the competition organizers who must do it, obviously via the FEI!"
As someone who travels a lot, are these discomforts experienced no matter the nation? Do you know if anything has been put in place?
"From what I see, it's not better elsewhere. What I'm saying, many people think! In Germany, for example, the organizers sometimes try and make an effort, but you still feel that the rider is the star. In racing, for example, the jockeys have silks that allow them to be recognized and associated with their team and their values, and above all, the owners are associated with the victories. Even with big stakes, we're not quoted. When you win the Grand Prix de l'Arc de Triomphe, the owner is with the jockey and the trainer: the whole ecosystem is thanked. Today, a "star system" is being created around the riders, associated with their horses, but the owners are rarely put in the spotlight. Just patting your horse at the prize-giving ceremony is an emotional experience. If you don't get to enjoy those moments, you have less affection for them and you think to yourself that you can just watch it on TV. I think this could be an idea to improve on at competitions! The Jumping Owners Club, whose president is Mr. Megret, had a meeting a few months ago, they tried to promote this value: the owner must be treated like the rider. We're waiting to see if there will be any progress on the FEI side..."
A true complicity moment between Géraldine Hieronimus and Chacconia PS (Chaccoon Blue), ridden by Rémi Neve, Marc Dilasser's rider. ©Jessica Rodrigues
Today, France is losing many of its best products abroad and this creates a lot of controversy. What's your opinion?
"There are cycles and in France, there were stables that provided riders with competition-ready horses. Today, new ones must be trained. The fact that there are older horses being sold, it happens and will continue to happen. I don't know the origins of Berlux Z's sale for example, but we can see that Simon Delestre already has other horses that he's preparing. I think that it's really a renewal and that we must simply give confidence and visibility to all. There are also all those horses who are still 6 and 7 years old and who have not yet revealed themselves. In France, we have breeding grounds. We can succeed in finding a good team and above all, let's not forget that in our sport we need about ten horses to do the big events per year!"
When a good horse is sold, many comments are made on social media, saying that the owners are after money. What do you have to say?
"Selling a horse for this or that amount of money is very personal, it depends on each person's situation. I think that these people don't realize what a stable costs to run. To board a horse is quite different from having a whole stable! You have to remember of the horse that does the 5* level really like they're the icing on the cake. To get that horse, we've had broken horses, dead horses, and horses that we bought for a lot of money that end up in the field because they can't compete due to injury. The owners never do this with one horse; that doesn't exist. They have several horses, and from time to time, they have one that allows them to wipe out all the debts they had in previous years. That's the way the system is! After that, there are others that are traders or have big trading stables; these people indeed train the horses and sell them, but it's their job. I think that it's necessary to remove that from people's heads. It's not greed, but it's necessary to be able to pay the invoices for all those horses which aren't as good. Also, with these sales, we can buy young horses that will perhaps later feed into the system and the French team."
Featured photo: Jessica Rodrigues