Garfield de Tiji joins the Élevage de Septon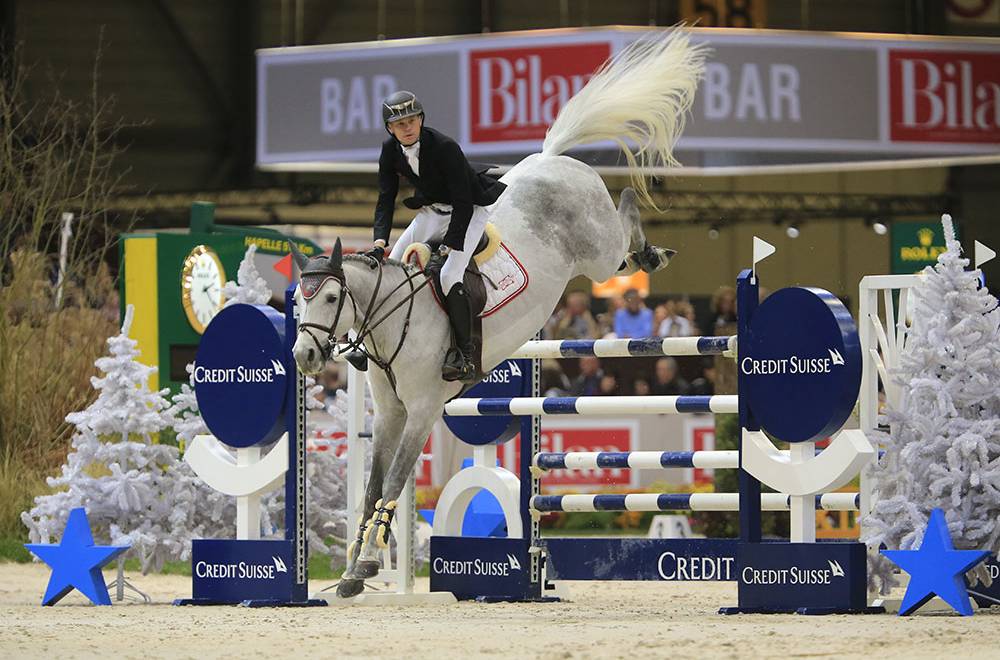 02 June 2021
After making his Grand Prix debut under the saddle of Cédric Volo, Garfield de Tiji (Quasimodo Z x Goldspring de Lauzelle) joined Jérôme Guery's stables, with whom he had his finest hours. Having placed second of the 5* Grand Prix in Saint-Tropez, fourth in the Chantilly 5* Grand Prix and third in the Sires of the World event in Lanaken, the grey stallion has built up a good record of achievements by competing in the most beautiful arenas in the world.
He comes from the famous Hemeryck family line who left behind stallions like Virus de Laubry and Rubens du Ri d'Asse, as well as performers such as Unique du Ri d'Asse, Withney vd Dwerse Hagen, and many others.
The Benali family protégé joined the Élevage de Septon yesterday where he will now devote himself to breeding. It's a return to an old stomping ground since Garfield de Tiji performed there in 2009 during the famed free jumping test of Durbuy. In this same event, there was not only Garfield de Tiji but also the phenomenal horse, Good Luck, who reached the highest level with Cian O'Connor, and also the two protégés of the Haras des Coudrettes, Ayade de Septon and Silver Deux de Virton. All four had been classified... even though none of them had won. More proof that quality is detected early.
This is the first time that Garfield will be offered fresh to breeders, as he has only been offered via frozen semen and has just a few offspring.