The French selection for Tokyo is getting more precise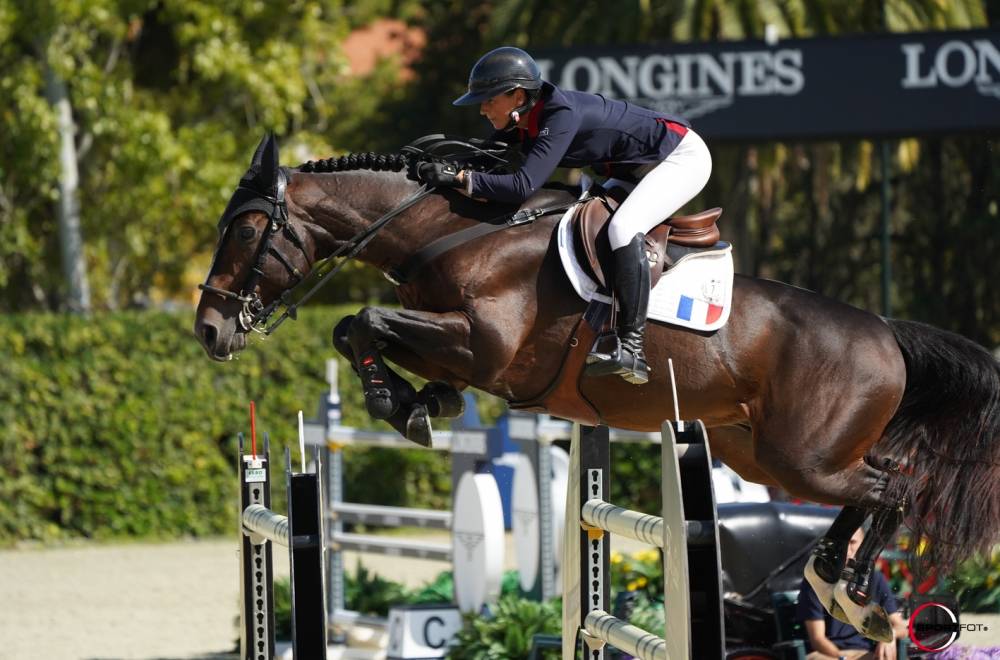 08 January 2021
This Thursday, the French Equestrian Federation published a press release with the long list of selectable French pairs for the next Olympic Games: Tokyo from July 23rd to August 8th. This list, titled "FFE JOP Tokyo 2021", established by the national technical department in agreement with selectors and trainers, temporarily replaces the usual groups 1 and 2 because of the upheaval of the competition calendar.
Nine pairs are currently listed:
- Mathieu Billot & Quel Filou 13 (Quidam's Rubin), owned by S.C.E.A. ECURIE BILLOT, Benjamin Garreau et Valentine Garreau
- Roger-Yves Bost & Sangria du Coty (Quaprice Bois Margot), owned by EQUIBLUE and E.U.R.L. BOSTY JUMP
- Simon Delestre & Berlux Z (Berlin), owned by Nicolas Hochstadter and red listed
- Nicolas Delmotte & Ilex VP (Diamant de Semilly), owned by Béatrice Mertens and red listed
- Nicolas Delmotte & Urvoso du Roch (Nervoso), owned by Marie-Claudine Morlion
- Julien Epaillard & Queeletta (Quality), owned by S.A.R.L. CHEV'EL
- Pénélope Leprevost & Vancouver de Lanlore (Toulon), owned by François Vorpe, Guiseppe Marino and Pénélope Leprevost
- Pénélope Leprevost & Excalibur de la Tour Vidal (Ugano Sitte), owned by S.A.S. GROUPE FRANCE ELEVAGE, S.A.R.L. LES ECURIES DE LA TOUR VIDAL and S.A.R.L. L'EDEN
- Kevin Staut & Tolede de Mescam*Harcour (Mylord Cathago), owned by Caroline Benguigui
It remains to be seen whether the Olympic Games can really take place, as the Covid-19 pandemic continues to affect all of Europe, as well as China where the city of Shijiazhuang has just been partially quarantined.
Caroline Montaigne. Featured photo: Sportfot.com