Frederic David makes a career turn and leaves the Emirates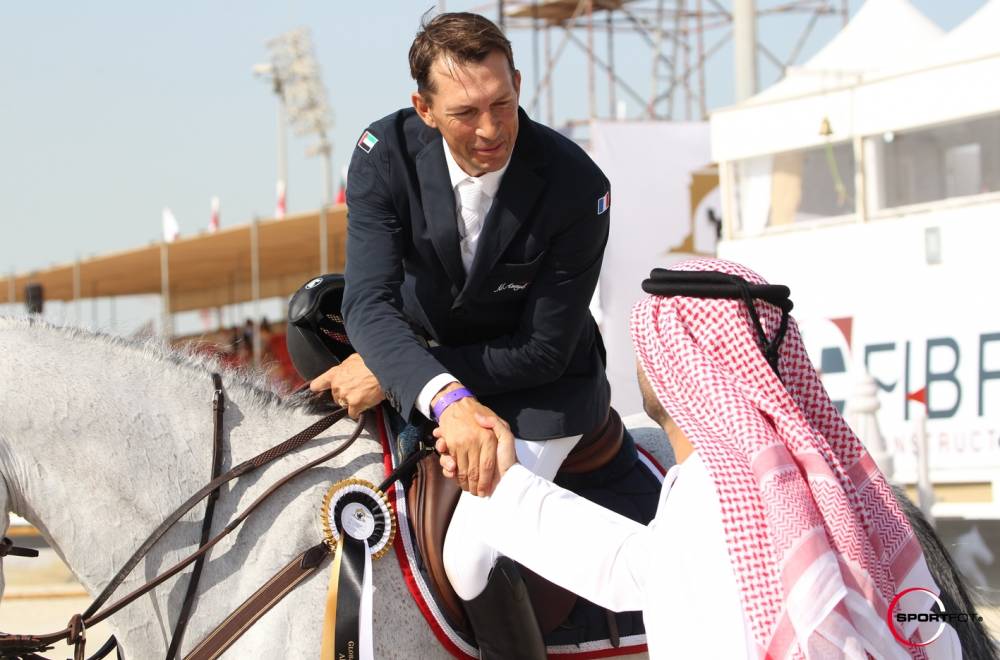 13 January 2021
Frederic David will soon be returning to his native Brittany after spending 13 years in the United Arab Emirates It was a carefully considered decision that opens the door to a new career. After having brilliantly represented France on the international scene, notably with Equador Van't Roosakker (Nabab de Rêve), the French rider looks back on these intense years for Studforlife and tells us about his future projects:
"I am very happy to have spent these 13 years in the Emirates. They allowed me to get to know other horizons, and other personalities. Thanks to this collaboration, I was able to join the French team and reach the highest level. All this part of my career was very enriching and allowed me to experience beautiful things, to compete internationally, which taught me a lot. Thirteen years, however, has been a long time and I was very eager to return to Europe, and France in particular.
I made this choice mainly because I am more interested in coaching. I would like to coach young pairs, both those who want to reach the top level and those who want coaching. It's a subject that interests me, and it was important to me to do this in France rather than in the Emirates. I want to give all my knowledge to France now. Of course, I still have the opportunity to do internships in the Emirates and to train locally, but the decision to return to France was mainly to be able to take this new turn in my career.
However, that's not all that brings me back to France, I also want to do business. Today, I'm lucky enough to have a very good address book, I know more or less everyone in the business, so I'd like to develop that side too.
My only apprehension concerning my return to French ground is obviously linked to Covid-19, because there are few competitions. You have to believe there's a way out and stay positive, because it will eventually start again.
For my part, I will continue to ride, even if it will be much less than before and with other objectives, with the aim of collaboration to value young horses instead. I have realized that with age and time you can't do everything. You have to prioritize things and not want too much, everything comes in its own time.
Today I want to be freer, more available, to be able to guide people looking for horses, to take the time to train and teach. I maintain excellent contacts with all the people I have been working with over these 13 years. I will come back from time to time for competitions and for some riders in this part of the world".
Interview by Caroline Montaigne. Featured photo: sportfot.com