François Mathy, a legend made of passion and pleasure (2/3)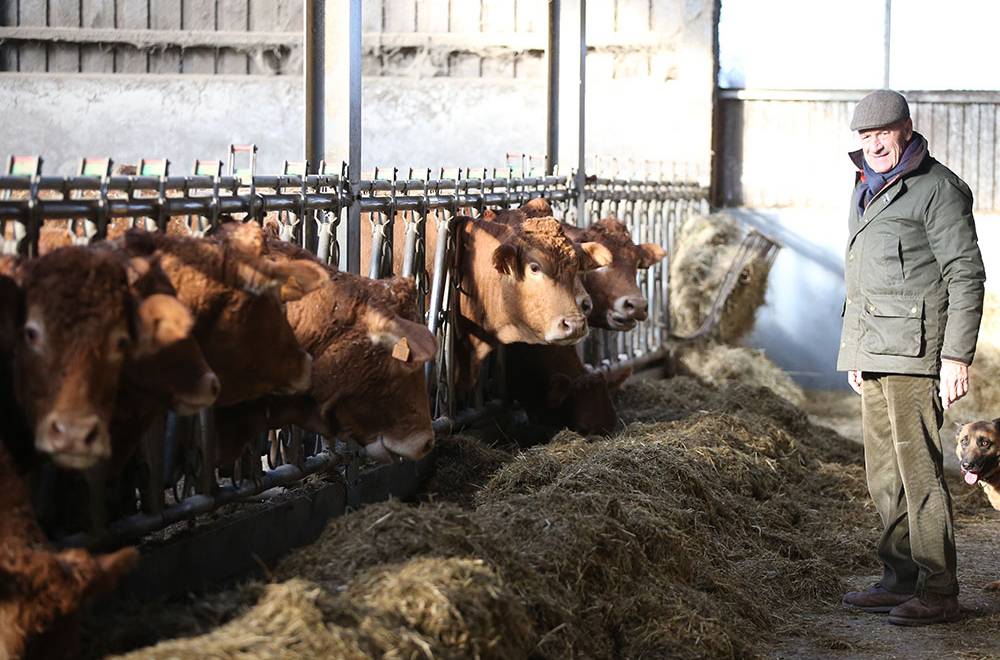 08 December 2021
While Belgium has just won a second team bronze medal in Tokyo, 45 years after the one in Montreal, we remember an athlete who came back from Canada with two bronze medals! Accompanied by team members Stany van Paeschen, Edgar Henri Cuepper and the late Eric Wauters, Fifi, as he is known in the business, is still the only Belgian individual medalist in equestrian sport! Since then, the man has distinguished himself by being one of the most renowned and respected dealers in the field. It's difficult to count the number of stars who have passed through his stables. A man of taste and class, as evidenced by his facilities, he is nevertheless a man accessible to all, who is in contact with people and the land.
At the beginning, you weren't especially born into an equestrian family. Your parents rode horses, but you and your brother have marked Belgian equestrian sports; you as a rider and trader, but also your brother Eugène as a reputed course designer while making his way within the Belgian federation. Did you both pull each other up?
F.M.: "Yes, I think so. I stayed more attached to the world of horses and competition, while my brother, who also rode at one time (and rode very well, by the way), went into the grain and feed business. He then stopped riding and, being interested and having progressed in the field, he got closer to the federation and became a course designer. He was much less interested in the horse side of the business."
Was it a surprise for each of you to see the other climb the ladder in this business?
F.M.: "I don't know if it was a surprise. I think it was really the story of a lifetime. It's very hard to say where one development or the other came from. You make history as you go along without really knowing why."
François Mathy & Olivier Philippaerts, two large Belgian equestrian families reunited
You have four children including François Mathy Jr. who followed in your footsteps as a professional rider. Did you have a desire to see them take over from you?
F.M.: "At the beginning, given that we have the facilities where we can practice this sport easily, we obviously hoped. François was crowned Belgian Junior Champion and did very well, Aline also competed but stopped after getting married and having her children. Laura also rode very well and was regularly part of the youth teams at the European Championships for Belgium, but she wasn't passionate enough to invest herself 100% in riding and preferred to stop so she could devote herself to her studies. Julia has always loved horses but didn't want to compete. Everyone follows their own path."
On the other hand, contrary to many in this field, you have four children who have studied.
F.M.: "I think it's necessary today. All of them speak several languages, and it's a pleasure to be able to communicate with everyone. I haven't studied much, but I don't regret that they did... and neither do they! In my day, it wasn't as penalizing as it is now where it's just indispensable."
François Mathy and his second passion, the Limousin cattle breeding
We were talking about your love for animals. Today, your cattle breeding is something that is very important for you too, you like to control all the cogs of the system like the hay, the food... When did all this come back into your life?
F.M.: "It never left me actually. As a child I always had sheep, goats, even pigs. I have always loved the farm and all animals in general. My childhood dream was always to have a farm. I had the opportunity to own one and it gives me a lot of pleasure: the bulls, cows, hay, harvest... Unfortunately, farming is no longer very interesting for those who do it! It doesn't pay much but it's great, it's very relaxing and enjoyable to watch the grain grow, see the crops and watch the seasons."
Do you understand why it's not valued?
F.M.: "No, I don't understand because what people eat in general comes from agriculture. It's amazing to see that there are more and more people on earth, more and more people to feed, but that what the farmer produces is not valued. I don't know why, but it's a shame. I notice that the food I used to sell when I worked for my father 40 years ago isn't sold for more today! It's weird because everything the farmer buys has gone up tremendously while what he produces hasn't increased in value much."
There is also a lot of talk about the fact that the way horses are fed and raised has a strong impact on their career; are these things that also affect you?
F.M.: "Yes, there's no doubt about it. I don't consider myself a breeder because breeding horses is not something I'm passionate about. Being a businessman, breeding takes too much time. For me, there are three kinds of horsemen: those who breed, those who train the young horses and then those who utilize them. It's very difficult to mix the three. I find that breeding is a question of patience, where you have to believe that the horses you breed are the best. Sometimes people are right because the horses improve, progress, change. It is very difficult to give an opinion quickly... and I don't have the patience to wait years before seeing the result. Of course, every year, I do one or the other foal when we have a good mare because it's still fun... but I know that I don't have enough patience and often, I sell them before they have reached adulthood. I find that breeding corresponds to a part of the dream and the evidence is all these embryo sales where you buy the dream."
Read the last part of our interview with François Mathy tomorrow!