France Etalons is preparing for the 2021 season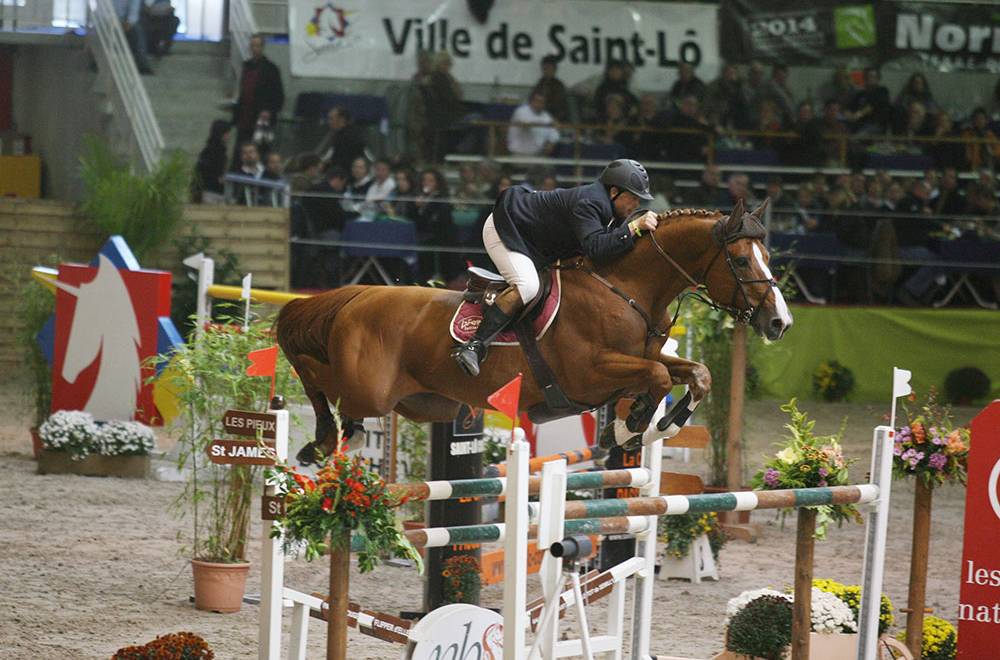 04 January 2021
After Inshallah de Muze joined their stallion ranks, it is now another chestnut's turn, the Selle Français stallion, Kouros d'Helby (Narcos II x Laudanum xx), to join the France Etalons catalog. While the BWP stallion will be stationed at Pierre Valette's stud at the Haras D'Aubigny, the Selle Français stallion will settle in Burgundy, at the Haras de Meursange. After a brilliant Grand Prix showjumping career under the saddle of Eric Février, it's now time for Quickly de Kreisker's brother to devote himself exclusively to breeding, which will not be the case for his famous brother.
France Etalons is also adding four other stallions to its catalog, but they will only be available via frozen semen. The promising Friday Treize (Diamant de Sémilly x Baloubet du Rouet) who, after another year of training with his breeder and owner's stable rider should follow in the footsteps of his illustrious dam, Sydney Une Prince, by joining Roger-Yves Bost's stables.
That will also be the case for Bellini Dufaure de L (Mylord Carthago x Dollar de la Pierre) who makes his Grand Prix debut with Charles-Henri Fermé. The 9-year-old stallion is out of the star-filled Jubilée d'Ouilly line, which has performed at the highest level under the saddles of Pénélope Leprévost and Trevor Coyle, as well as the great international winners Kronos d'Ouilly and Baucis d'Ouilly.
Also of note, Hotshot CDL (Cicero Z x Nabab de Rêve) who won the Selle Français stallion qualifier at Strazeele at the age of two, before being admitted to the BWP while his dam was herself a Grand Prix competitor, and also Dumbo des Biches (Qlassic Bois Margot x Allegretto).