France Etalons acquires Inshallah de Muze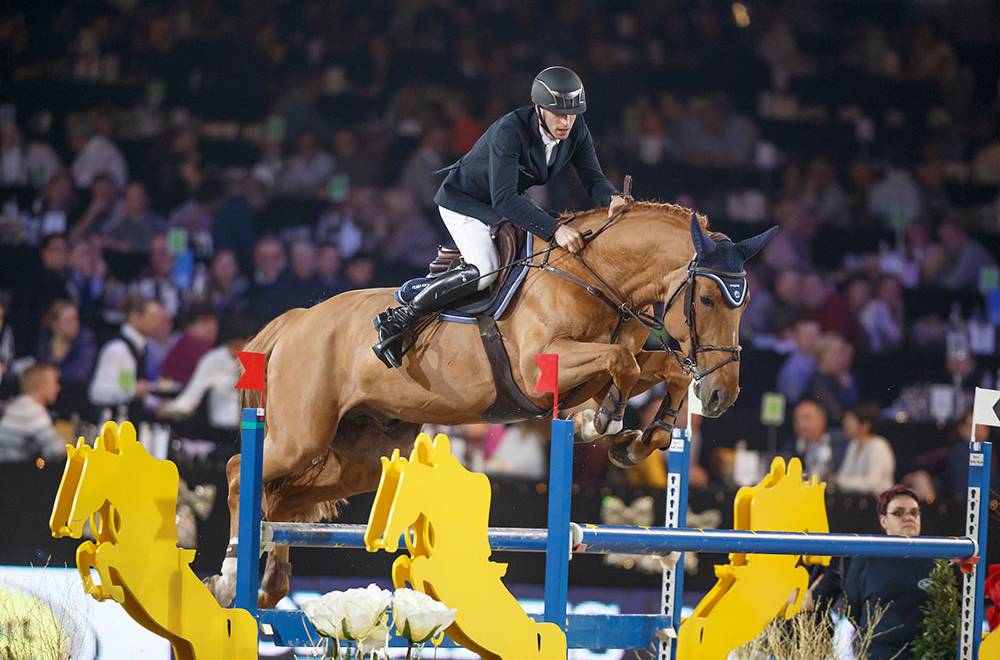 11 October 2020
Crowned BWP approval Champion at the age of three in 2011, Inshallah de Muze (Nabab de Rêve x For Pleasure x Darco) is starting to show some good things and many breeders have already placed their trust. However, there's also has a lot of pressure on his shoulders... and he's been asked to do it all again in every stallion competition! This unfortunately has just been too much for him. Under the saddle of Pieter Devos, the chestnut still showed very great potential, but his mind has been affected and the passion is not always there anymore. More recently, Philippe Le Jeune tried to cheer him up... and it seems to have worked. The chestnut achieved some clear rounds, but the new role of the former World Champion within the Morocco team signaled the end of the hopes of the stallion who evolved up to 3*Grand Prix.
Maternal half-brother to Iphigenia, Huxx, Heroine, Incredible and many others, Inshallah is grandson to the incredible Narcotics II de Muze, a great winner under the saddle of Eric Lamaze, dam to so many internationals and daughter of the incredible Qerly Chin de Muze.
Today, France Etalons has decided to acquire him and to entrust him to Pierre Valette for the breeding season at the Haras d'Aubigny. His first generation, now barely 8 years old, already include many international horses jumping in events at 1.45m!
"I really liked this horse that now has the role of a father. He has an incredible dam line that we know very well since we have been distributing Giovanni de la Pomme for many years. I think that Inshallah had great sporting qualities, just like Philippe Le Jeune thinks and was keen to explain to us. It would have been a real pity to be deprived of a stallion with such great genetics just at the moment when his progeny are starting to compete and show some very fine things!", responded Michel Guiot of France Etalons.
Photo: Hippofoto / Dirk Caremans