Flipper d'Elle has passed away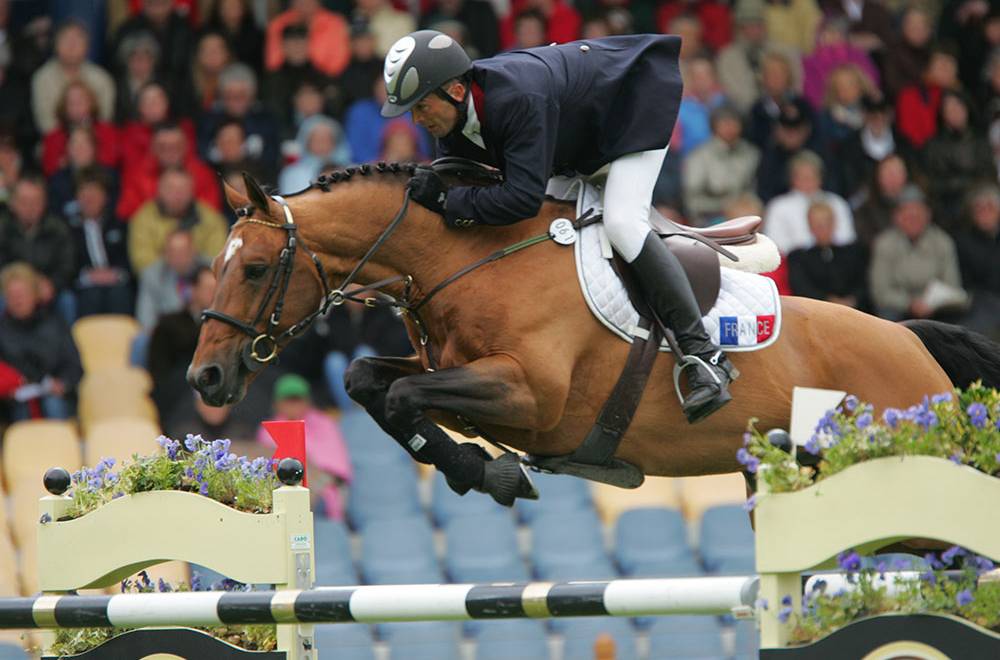 26 October 2020
At 27 years old, Flipper d'Elle breathed out his last breath in the arms of his lifelong rider, Laurent Goffinet. They were the legendary pair of the 2000s. This little horse with a huge heart has left his mark in people's hearts. From the age of 3 and a half years old, he and his rider went through every stage of competition together and reached the highest level, securing a European Championship (2005) and a World Championship (2006), before ending their career with a great victory in the 4* Grand Prix of Franconville in 2008.
"I promised him I'd stay until the end. He fell asleep quietly in my arms this afternoon. Goodbye little star, I'm going to miss you my Flippy," posted Laurent Goffinet on his Facebook page.
He leaves behind numerous offspring which have been able to carve out their own paths: Lucrate d'Eau Grenou, Master de la Menardière, Napoleon du Chanu, Nausica Tame, Nikita du Luot, Orizon du Brunel, Romando de l'Abbaye, Royal des Bissons and so many others!