First Grand Prix in Switzerland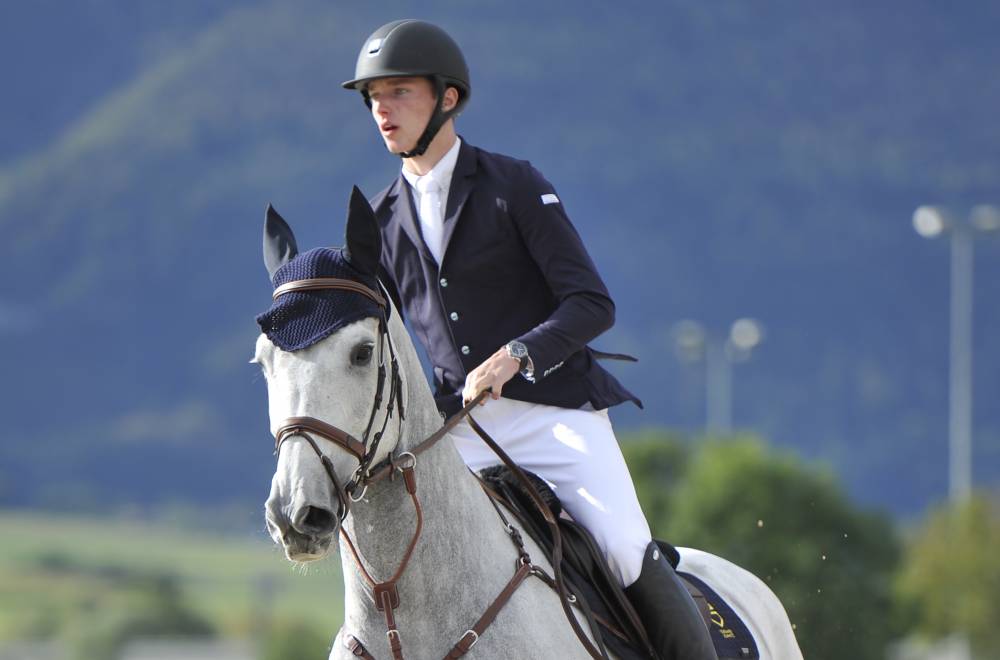 16 June 2020
This Sunday, June 14, the first national Grand Prix was held in Switzerland, at the Züger family's place in Galgenen.
The victory, in a 10-person jump-off, went to young Ariane Muff on Diamante VI. German rider Pia Reich came in 2nd place, and was the only other rider to have completed the jump-off without penalties with PB Stagenta (Stakkatol). Without his faults, Genevan Edouard Schmitz (photo), who is based at Martin Fuchs', would have won with Balenciana K (Balou Du Rouet); but he took 3rd place. Note that Edouard Schmitz already placed 2nd in the 1.45m event on Friday. The young rider, whom we saw riding in La Baule last year, is therefore at the top of the wild-card rankings for the CHI Geneva.
Pius Schwizer also had a great class with Cortney Cox, but was penalized at the entry to the double, relegating him to 4th place. Very soon you will be able to discover a great article about the Swiss rider on Studforlife.
In the placings, Martin Fuchs placed 7th on his new recruit, Stalando (Stakkatol), and Anthony Bourquard, placed with his two mounts, notably, Cornet (Cornet Obolensky), which we saw in past seasons under the saddles of Lauren Hough and Daniel Deusser.
In the 1.45m class, Hans-Dieter Dreher won with Berlinda (Berlin) in one event, while the other went to Pius Schwizer on his Swiss Champion mount, Balou Rubin R (Balou Du Rouet).
The next Swiss National Grand Prix will be held at the Balsiger family home at the end of June. By then, World No's 1 and 2 Steve Guerdat and Martin Fuchs will be back on the international scene as they will be starting in the CSI4* which will be held in Grimaud this weekend.