The extraordinary Clinta will not reappear in competition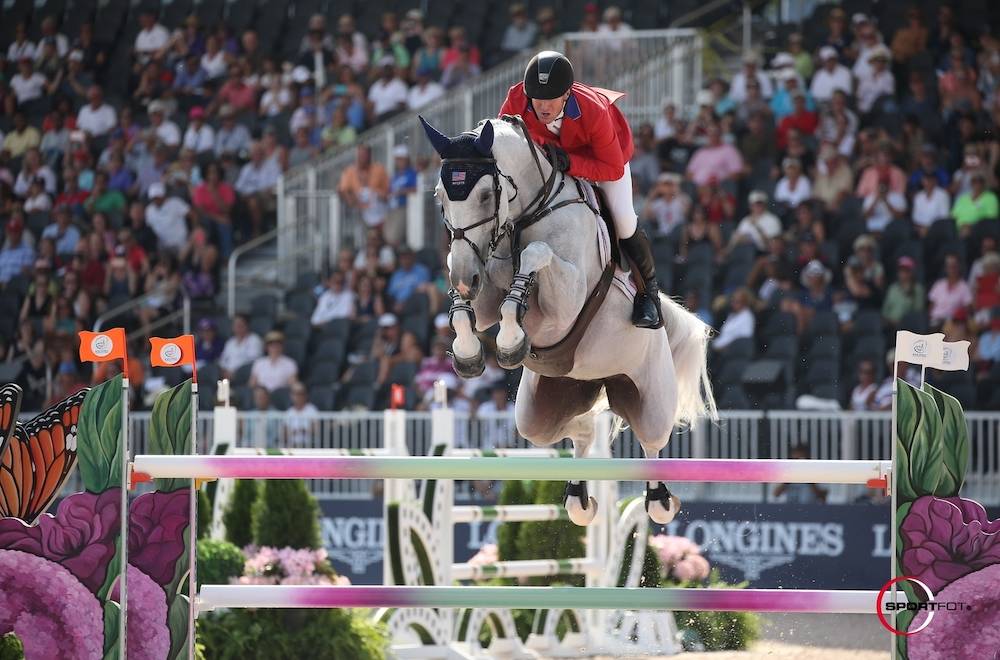 03 December 2021
Since 2018, her appearances in competition have been inconsistent. It's therefore without great surprise that McLain Ward has announced the retirement of Clinta (Clinton x Lord Pezi). Although her entourage tried everything to get her back in the arena, "She is healthy and sound, but we feel is unable to physically take on the stresses of the highest level competitions." It's not without disappointment that this decision was taken since the American always considered this mare, born in Germany to Silke Harms, to be the best he had ever ridden.
Ward fought to get her after spotting her in Aachen in 2017 under the saddle of German rider Philip Rüping. She was 10 years old at the time, had already been spotted by several big names in riding, and was already proving to be exceptional in her strength and respect of fences. "I really fell in love with her and tried her out right afterwards, but we couldn't reach an agreement. I called her former owner every week, he told me there was no deal, but after seven months, I eventually managed to buy her (editor's note: with the help of several investors)!" said Ward. She arrived in his stables in February 2018, and Clinta only confirmed all the hopes placed in her by, just two months later, winning her first 5* Grand Prix in New York. The machine was launched!
She went on to win three other Grands Prix, including in Dinard, and secured her ticket to the Tryon WEG. There, she helped the American team to win gold in the team competition before taking fourth place in the individual competition. She closed out this fantastic year with a third place in the Top 10 event in Geneva and this will be her final success. Clinton's daughter was injured sometime later, and despite the best efforts of her entourage, she never returned to her best level.
So it's a whole new life for Clinta. "Her owners (the Sweeney family and Susan Heller) and myself are looking forward with great anticipation to breeding her in the coming spring. With much of the breeding world following the current trend of new technology to produce higher numbers of foals we have jointly made a decision to take an old school approach and breed Clinta naturally and have her carry and raise her offspring. We hope her competitive spirit and giant heart will come through in her foals and believe that also will provide for a happy and healthy retirement for the mare who has giving us so much of herself," said Ward.
After Sapphire and HH Azur, Clinta was McLain Ward's new gem.
Photo credit: Sportfot.com