Extra leaves the Philippaerts' stables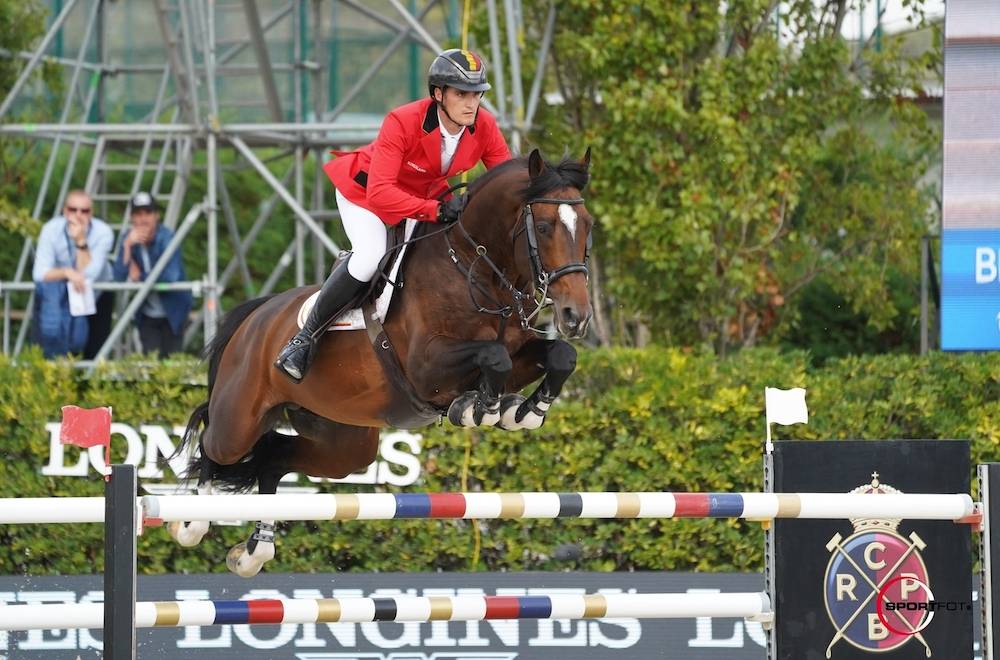 30 September 2021
The eldest of the Philippaerts family, Olivier, has announced the departure of one of their long-time residents, Extra (Berlin). As announced by World of Showjumping, the 12-year-old stallion will now be joining Chilean ranks, and the rider Jorge Matte. His new rider has set his sights on two major challenges with the bay: the World Championships in Herning next year and the Pan-American Games at home in 2023.
When he arrived at the Philippaerts, in Belgium, Extra competed in the young horse events at the age of 5 and qualified for the World Championships. He did the same at 6 and 7 years of age. The KWPN was competed by Thibault Philippaerts and had his first successes with him in the 2* categories. They were also successful in the Youth circuit where they won the Junior Nations Cup in Fontainebleau with a double clear in 2017. A few months later, the tandem notably finished at the foot of the podium of the individual European Championships before participating in the mythical Spruce Meadows CSIO5*. The youngest of the Philippaerts family also left a few words on his social media: "I can't thank this horse enough for what he did for me and our family! You always have and always will be a special horse to us."
Olivier Philippaerts and Extra placed third in the CSIO5* Grand Prix of Rome in 2019.
It was only at the end of 2017 that Extra competed under the saddle of Olivier Philippaerts. He excelled with him on the most beautiful arenas worldwide. To their list of achievements can be added several victories in Nations Cups, like Spruce Meadows in 2019, the final of Barcelona a few weeks later, and Rome in 2021.
Featured photo: Sportfot.com