Evita SG Z moves to Carlos Lopez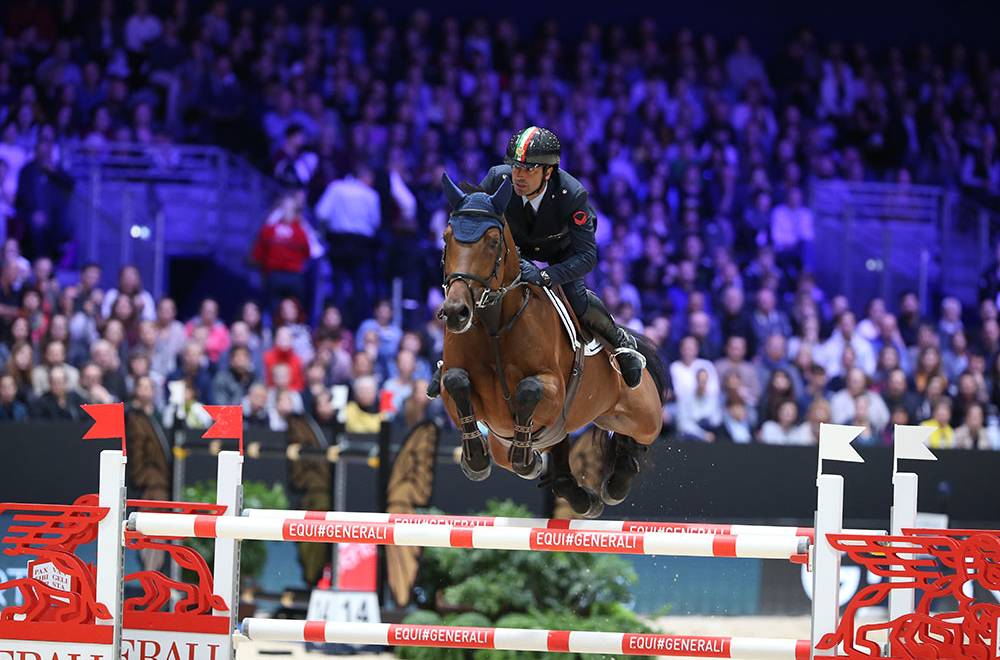 21 August 2020
They were one of the leading combinations of the 2019/2020 season, collecting placings like clockwork: 2nd in the Barcelona and Falsterbo Grands Prix, 4th in the World Cup stages in Madrid and Leipzig, 6th in Verona, 5th in the Lyon Grand Prix, 2nd in the Nations Cup of Dublin... and so many others. They were part of the contingent that was very disappointed by the cancellation of the World Cup final... though their moods were buoyed when competitions resumed, placing 4th place in the 4* Grand Prix in Grimaud. That was all it took to draw the attention of Sadri Fegaier, who bought the mare and entrusted her to Colombian rider Carlos Lopez to be aimed at the upcoming big events. Sadri Fegaier himself is competing this weekend, also in Grimaud, on the BWP AES-approved stallion, Cadeau de Muze (Nabab de Rêve x Almeo).
"For any rider, seeing a horse such as this go is always difficult. Her owner always intended to sell her, and with the current crisis, the competition program for the next few months was very uncertain. Sadri Fegaier showed great interest in the mare and I finally decided it was the right time to say goodbye. I'm sad, of course, as any rider who sees such a horse leaving his stables would be. In 2019, when she came to me, she was still jumping events at the 1.35m level, but we understood each other and got along immediately. We really did have a special bond between us. Everything happened extremely quickly. I'll always have very positive memories of her time with me. She's an extraordinary mare, a real fighter who always tries her best.
Fortunately, I'm able to count on a very promising young string of 8 and 9-year-old horses that have great quality. Of course, they have yet to confirm what I think of them. They're all horses that I own or co-own; Evita was an exception and will remain so," concluded the very friendly Italian.
A daughter of Verdi, Evita SG Z is a maternal half-sister to Vienna d'Eversem (Heartbreaker) who was competed at the highest level under Canadian colors by Keean White. She is also a half-sister to Golden Wonder (Canturano I) who is competing at the 1.50m level, while their dam Sonora d'Eversem (Codexco) is a maternal half-sister to the stallion Ramasotti d'Eversem and the Grand Prix mare Anelca d'Eversem.