ET Auction - Mixed Summer Edition online: Embryos and Young Horses from the highest level !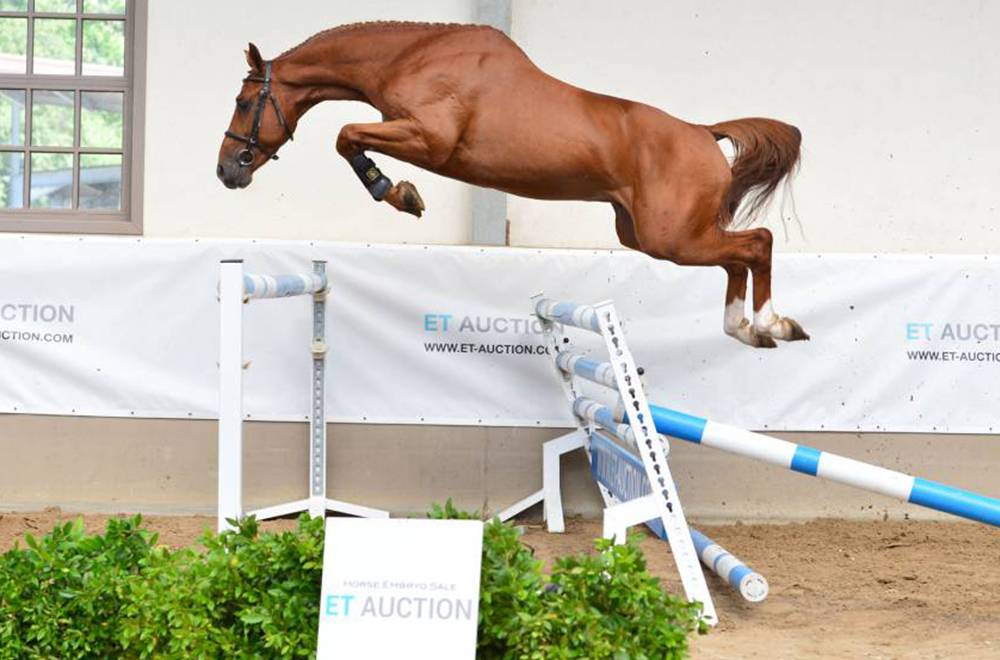 15 August 2019
Our Mixed Summer Collection exceeds all expectations. An embryo collection of an exceptionally high and exclusive level and a young horse collection with horses that everyone would like to have!
Exceptional embryo collection
More than ever, the embryos are top sport related, not to be surprised with the top sires who are presented: Chacco-Blue, Catoki, Cornet Obolensky, Emerald or Kashmir. All of them excel at the highest level through their offspring. This coupled with the most exclusive damlines of Walnut de Muze, Fragance de Chalus, the van Klapscheut family, Coup de Coeur, the van t Roosakker family, Qerly Chin, Chiarra 222 and so much more!
Talented jumpers – Young Horse Collection
A glance at the collection will have already taught you that it is an exceptional lot of young horses. A beautiful collection of mares that are ready for sport and breeding, young stallions who are eager to prove them in the breeding service and geldings that stand out literally and figuratively!
Some highlights from the Young Horse Collection:

Ashton DVO Z: 2-year-old stallion (Aganix du Seigneur x Bisquet Balou C) who is ready for the barrage and whose mother seems to be the next asset of Greg Broderick!
Rowena van't Ruytershof: 2-year-old mare (Tangelo vd Zuuthoeve x Vigo d'Arsouilles) from the direct line of Emerald who combines an exclusive pedigree with excellent jumping qualities!
Quandor vd Heffinck: 3-year-old gelding (Wandor vd Mispelaere x Nabab de Reve) with endless power and excellent technology from a top sport family!
Kantella van't Merelsnest: 2-year-old mare (Kannan x Plot Blue) from a collection of the best top progenitors from the direct damline of Sapphire!
Roger de Mariposa: 2-year-old stallion (Vagabond de la Pomme x Air Jordan Z) who reminds in all aspects of his father Vagabond de la Pomme: power and technique!

Strictly selected
More than 250 young horses and embryos were studied and considered by the ET Auction team. They are all selected for the sport of tomorrow! The young horses have been examined by our veterinarian W. Dierick and all have a positive advice, do not hesitate to request reports or RX photos from the auction committee.
Online auction
The Young Horses collection ends on Friday 16 August from 8 pm and the embryo collection ends on Saturday 7 August from 8 pm. All this completely online via www.et-auction.com!