Esmeraldo, Holstein champion!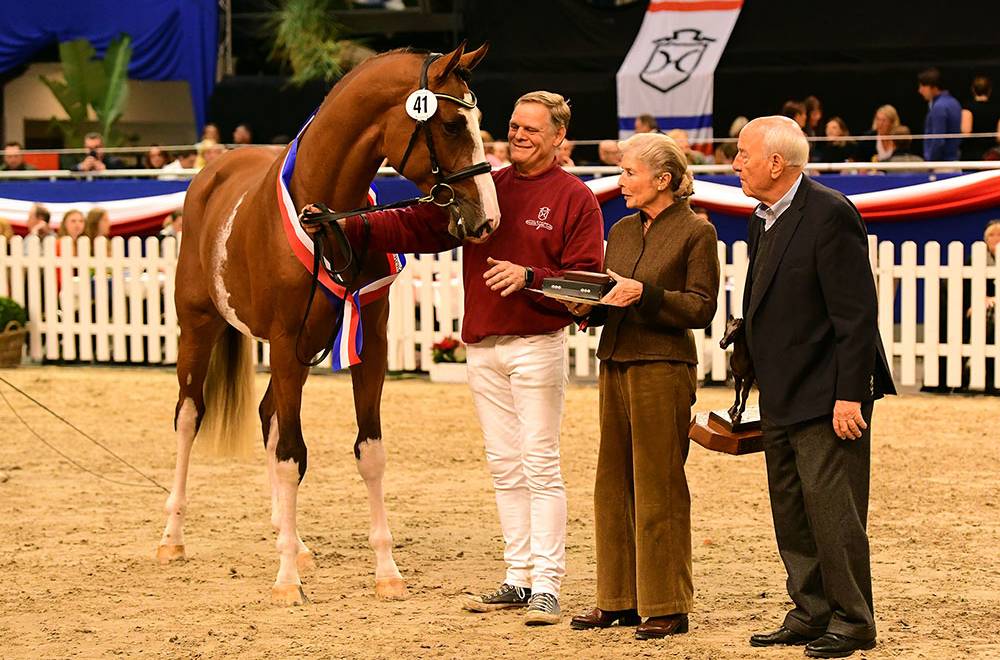 02 November 2021
The 51st Holstein Verband's expertise offered a more diverse catalog than ever before. After decades of being closed, there is a list of candidates from a (huge) number of foreign stallions... and there will be many new stallions coming from these sires like the champion Esmeraldo (Emerald vh Ruytershof)! A champion of the Holstein Verband from a BWP sire, this was unthinkable a few years ago... and yet! Esmeraldo is a maternal half-brother to the international Cornela (Cornet Obolensky) who is performing today in 1* Grands Prix while his dam, U-Carela (Caretino) is a maternal half-sister to the stallion Cassander C (Cassini I), far from the great lines of the Verband.
The runner-up Chavaros II is out of the 8-year-old Holsteiner stallion Charleston (Con Air), ridden by Hannes Ahlmann, while his dam is a full sister to the Grand Prix horses, Caruso and AB Chianti. He will be carrying the sale's top price of 115,000 Euros. A far cry from the high prices of only a few years ago.
Among the young stallions approved, we can find the offspring of many Belgian stallions such as Dominator 2000 Z, Ogano Sitte, Manchester van't Paradijs (exported to Holstein in his younger years), Halifax van't Kluizebos and of course Cornet Obolensky, but also the stallions Taloubet Z and the Selle Français Urano de Cartigny