Eric Navet makes it to the podium of the $250,000 Grand Prix in Thermal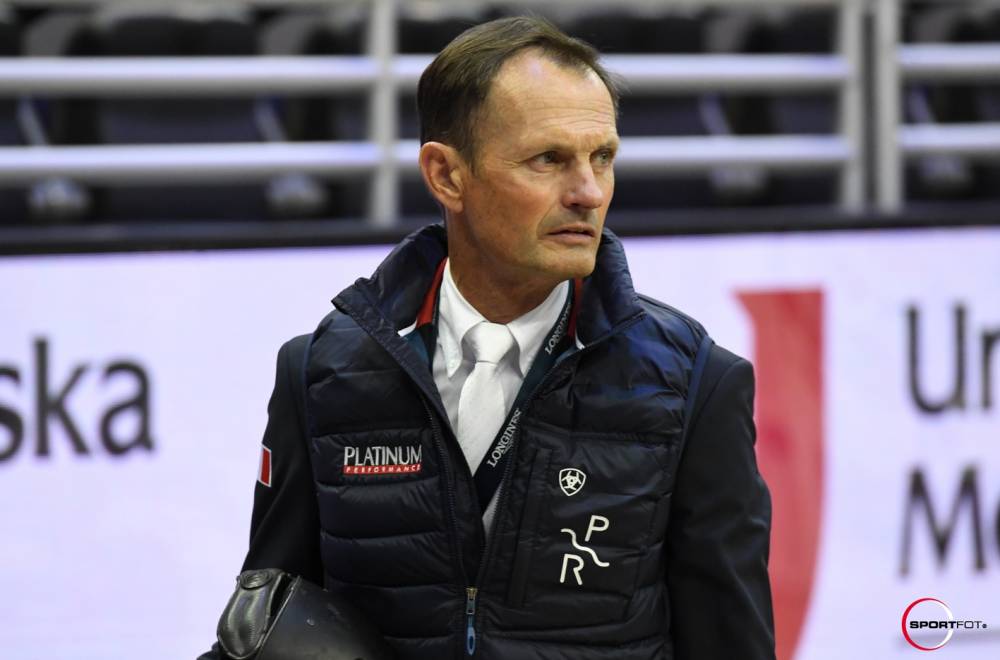 09 November 2020
The international competition schedule is greatly reduced at the end of this difficult year, but fortunately for all the riders and equestrian enthusiasts, some wonderful events took place in this first weekend of November.
Vilamoura CSI3*
There were 60 combinations at the start in the Sunday Grand Prix in the 1.50m event on the coast in Vilamoura. Among them, six qualified for the jump-off, and Brazil won. Eduardo Menezes and H5 Chaganus (Chacco-Blue) scored a double clear round, and edged out Ireland's Alexander Butler who rode Pico (Chekhov Pz). Third place went to the Netherlands thanks to Kim Emmen and Jack van het Dennehof (Toulon). It should be noted that French rider Olivier Robert, at the reins of his son of Cornet Obolensky, Vangog du Mas Garnier, was the fastest in the jump-off, but they had a pole down which deprived them of victory.
Valencia CSI3*
Still on the Iberian Peninsula, but 900 kilometers from Vilamoura, the Valencia CSI3* event took place. The victory went to Israeli rider Robin Muhr who rode his good mount Vino Z (Vigo d'Arsouilles). The 25-year-old rider turned in one of only two double clear rounds in this 1.50m event. "I'm really happy, my horse jumped very well. It wasn't my competition at all; all my courses had some rather inexplicable small faults, whereas just before coming here, I felt in great shape and so did my horses! I had to wait until today's Grand Prix to get my first clear round and win this event where my horse jumped very well. I'm thrilled," said the winner after the event.
Ireland and Latvia completed the podium thanks to the combinations of Jessica Burke/Express Trend (Future Trend) and Kristaps Neretnieks/Go Four It B (O'Brien).
Oliva CSI2*
We're still on the Iberian Peninsula (!) as a CSI2* event was held in Oliva. A home victory for Spanish rider Sergio Alvarez Moya with the Selle Français gelding, Valdocco des Caps (Number One d'Iso). In the same second of the jump-off, Julien Epaillard finished second with Usual Suspect d'Auge (Jarnac), far ahead of Belgian rider Lieven Devos who rode Inca's Big Think (Beaulieu's Think Big).
Azelhof CSI2*
In Belgium, the CSI2* 1.45m Grand Prix of Azelhof went to Gilles Thomas, who had saddled up Konak (Nabab de Rêve) for the occasion. Mexican rider Fernando Martinez Sommer came in second with Cor Bakker (Colandro), just ahead of the combination of Lisa Nooren/Dienellie (Berlin). Eleven riders had managed to qualify for the jump-off.
Magna Racino CSI2*
Let's go to Austria now for the CSI2* event, which was run in the city of Ebreichsdorf. The Grand Prix was held on Sunday, set at 1.45m. Markus Saurugg won at home with Baloubet by Etl (Baloubet du Rouet), while Vladimir Tretera of the Czech Republic placed second on his son of Eldorado van de Zeshoek TN, Gangster vh Noddevelt. Third place went to Switzerland's Adrian Schmid on his Hosteiner Clarima 6 (Clarimo).
Aiken CSI 2*
There is a change of continent for the rest of this summary: a CSI2* event was held in South Carolina, in the town of Aiken. The Split Rock Jumping Tour, an eight-stage circuit across the United States, saw Alice Oken and Shangri-La (Cardento) win the $100,000 Grand Prix this weekend. Second place also went to the USA thanks to Brooke Kemper, riding Arpeggi (Arpeggio). Australian Scott Keach completed the podium with Flacon de Hus Z (Zange).
National Sunshine Series II
The last Grand Prix of the weekend, and definitely not the least was the $250,000 Desert International Horse Park Grand Prix, in Thermal. 58 riders started in this highly competitive event yesterday. Victory finally went to Brazil thanks to Cassio Rivetti, riding Genesis (Eldorado Vd Zeshoek), who was one of nine riders that qualified for the jump-off. The jump-off almost didn't take place as a wind and then sandstorm hit the competition in the middle of the first round. Canadian rider Tiffany Foster took second place with Brighton (Contendro II), ahead of Frenchman Eric Navet who also finished a double clear round with his promising mount, Cadillac Jack (Cantoblanco).
News of the French multi-medalist is getting scarce, so we took advantage of his performance this weekend to get some information: "Thank you for asking! This Grand Prix was a very good event despite the difficult weather conditions that hit mid-round. It was very selective. There were only a few faults and a very short time was allowed; you had to think about all of the parameters! It was a great first-time-round at this level for my horse, Cadillac, who had until now only competed in some 1.45m events. I didn't want to fool around at the jump-off because Cassio Rivetti and Tiffany Foster went extremely fast. I was the last one to enter for the jump-off so I secured my third place with a working round. Every time I ride a horse, I think about their future and use my rounds as preparation for top-level of sport. The competition has very much improved compared to last spring, at all levels; it was satisfying. Riders from far away – the East Coast and Canada - had so much fun at the competition and I think they will come back. This bodes well for the West Coast, and especially California. This was the final of the "Winter circuit" which was held last March. It just so happens that the week initially planned for this final, something incredible happened that never happens here in the desert: we had torrential rain. So everything was cancelled and postponed until November, the month in which their Sunshine Series usually takes place. In a fortnight, my pupil Karl Cook and I are going to compete in a new competition, the Riders Cup, which takes place in Del Mar. Later, in December, we'll spend three weeks away again in the desert in Thermal. Cadillac Jack, the horse I rode this weekend, seems to be turning a corner and I have high hopes for his. I made Karl buy him when he was six years old. I had gone to Germany to try him myself, so he bought him without ever seeing him before. It took him a long time to get to this level, but now he is becoming very reliable."
Featured photo: © Sportfot.com