Equador van't Roosakker to Kevin Staut.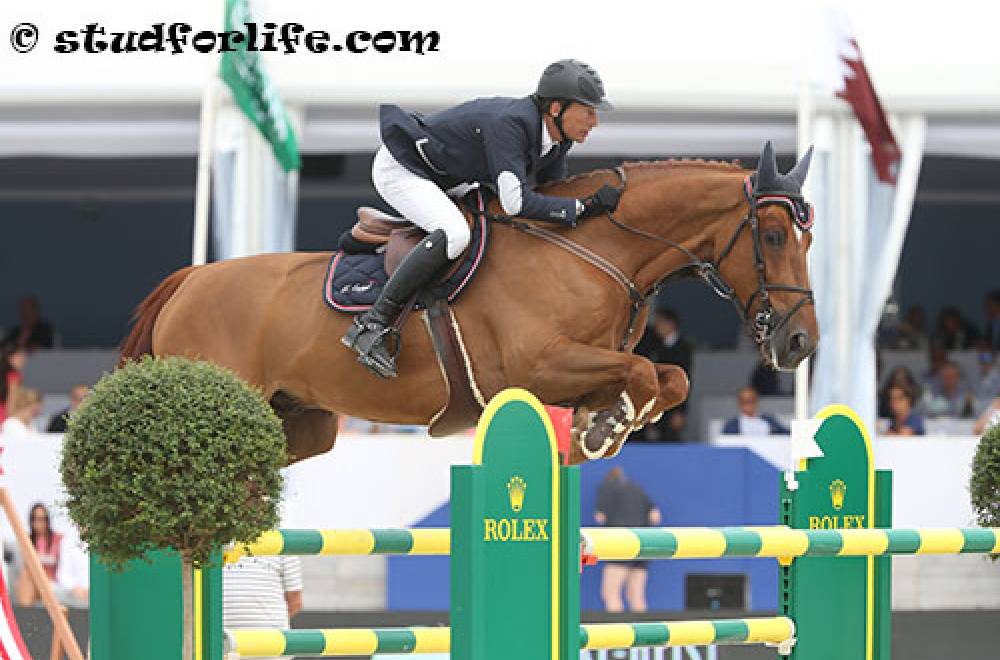 07 May 2018
Starting this weekend at Royal Windsor CSI5*, Equador van't Roosakker (Dream Nabob x Chin Chin), owned by Al Asayl Management, will be seen under the saddle of Kevin Staut. The 14-year-old BWP gelding was previously with Frederic David, who rides the horses of Al Asayl Management.

The new partnership between France's number one rider Staut, and the Al Asayl team will for now be limited to the one ride, which David will continue to ride the other horses in the string.

Equador has gained fame in recent years in Europe and the United Arab Emirates; the son of the famous Usha van't Roosakker, who is also the dam of Cella, the grandmother of Electra, and others, has won a victory in the Nations Cup in Ail Ain, and earned multiple rankings in five star grands prix.