End Giovani de la Pomme's sporting career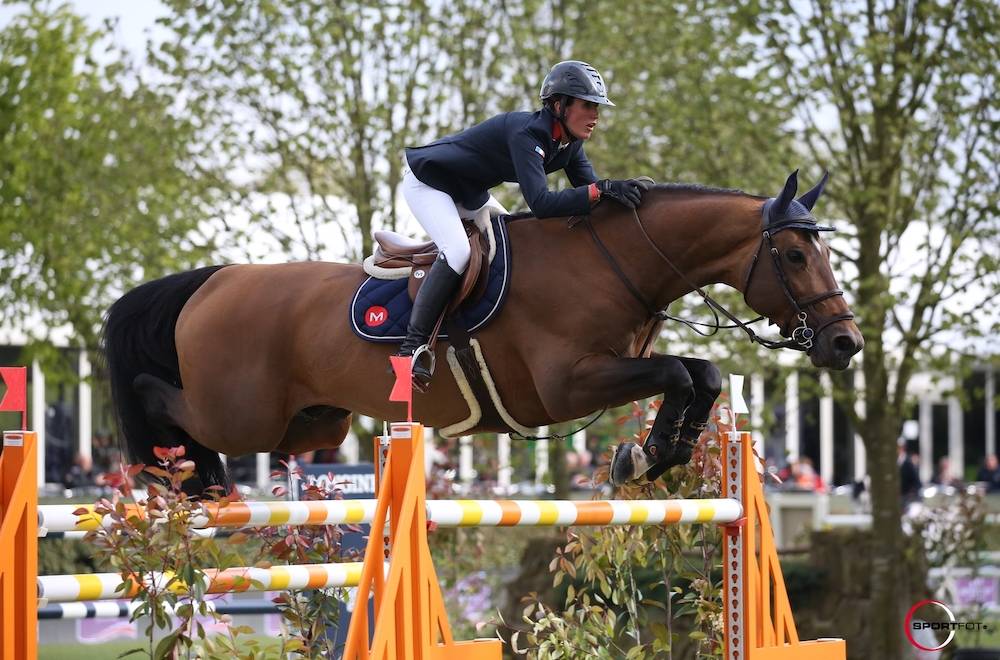 18 December 2020
After a few months spent with Sadri Fegaier, Giovani de la Pomme (Shindler de Muze) is retiring from sport after having distinguished himself one last time in the Saint-Tropez CSI2* in September. At the age of 14, the stallion will now focus on his new breeding career as he joins the Haras de Coquerie in Normandy, where he will be available through the Groupe France Elevage catalog.
Initially trained with Tony Hanquinquant, Giovani de la Pomme spent several years under the saddle of promising rider Maëlle Martin. The pair competed in several CSI5* events, such as the 2016 Geneva and Paris Grands Prix, as well as the CSIO5* in Lummen, and took second place in the CSI-W5* in Stuttgart that same year. In 2018, Giovani de la Pomme was entrusted to Julien Épaillard for commercial purposes. He placed seventh at the Global Champions Tour in Hamburg, before being quickly handed over to Sadri Fegaier, the owner of the Haras des Grillons.
When contacted by phone, Maëlle Martin spoke about her former mount with emotion: "First of all, I think his retirement is well deserved! He's a horse who gave a lot to the sport, so I'm convinced that the Haras des Grillons will do everything possible to offer him the best retirement possible. As far as I am concerned, I must say that Giovani is the horse that has given me my best moments in sport. Thanks to him, I was able to reach the CSI5* level. Thanks to him, I was also able to compete in my first Senior Nations Cup. I can only express with certainty that he is the horse that has been the most outstanding in my career and that has given me a taste for the high level. This horse has enabled me to reach my dreams and given me the ambition that motivates me to try and find other horses to take over from him. If I had to choose my two best memories with Giovani, I think it would be our victory in Saint-Lô in the CSI3* Grand Prix, where he put in an incredible performance. That's a great memory! Then, there was also our second place at the Germans Masters in Stuttgart in a 1.55m event that Giovani once again performed in brilliantly. It was an incredible competition, even if I felt a little bit young and inexperienced at such a popular competition among all those German riders. I felt a real intensity from the audience, which made that moment really unforgettable for me. Giovani was gifted in everything he was asked to do! He had such an ease of going, he was a horse that you don't see often, because he already had all the ability in the world. Moreover, I think that he stamps all these qualities in his progeny, they seem to have the same head as him, a temperament that is really out of the ordinary."
Caroline Montaigne. Featured photo: Sportfot.com