End of career for Balder van de Katelijnkouter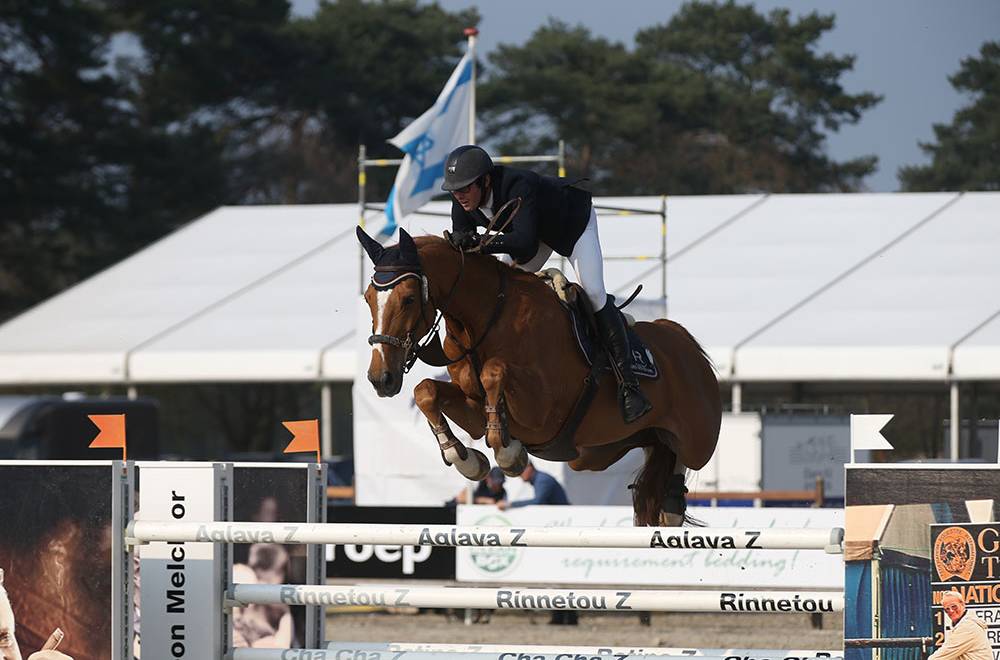 13 November 2018
The chestnut gelding has had an atypical career. At 11 years old, having previously competed in some international events with Dayro Arroyave, his owner, Herik Duran, offered the young rider who was riding his young horses the opportunity to work with a more experienced horse to learn the ropes. Balder van de Katelijnkouter (Baloubet du Rouet x Corlando x Furioso II) returned to competition at the age of 11, from which he had been withdrawn several times for various physical problems under the young unknown, Nathan Budd. Together, the pair climbed the ladder to five-star competitions, with a second place at the beginning of the year in the Saut Hermès in Paris.
"Balder was almost 18, I wasn't going to keep asking him to jump big events every weekend and still less would I want him to finish his career trying to win 140 events after he's given me so much. When I started with him six years ago, we began at 120... because it was the highest level my riding could allow, and he then helped me progress to where I am today. I don't know where my career will lead me, but wherever it does, it will be thanks to him because he changed my life.
The timing was also perfect because Balder has allowed the emergence of Cadiz des Rosiers, who is now my leading horse, by first letting him grow up quietly while he himself was in the big events, and then gradually moving aside. Today, Cadiz will benefit from the upsurge of our promising young stallion Cashpaid J&F, but we will go step by step. Although he had some health problems in his youth, his meeting with veterinarian Eduardo Félix and farrier Thomas Lemaitre changed the situation, and since then, he has had a fine career of exemplary longevity.
Today, it's nice to see Balder enjoying being at pasture. Throughout his career, he didn't much like standing in the paddock. He galloped from one side to the other. Here, for the past month, we have been reducing the intensity of his work and today he really benefits from the meadow and we can see that he likes it, even if I still have to saddle him up sometimes to go for a walk. I plan to continue like this throughout the winter before he can completely enjoy the meadow in the spring with our young horses at the stud farm Les Rosiers," Nathan Budd explained.