Emma Augier de Moussac talks about her suspension.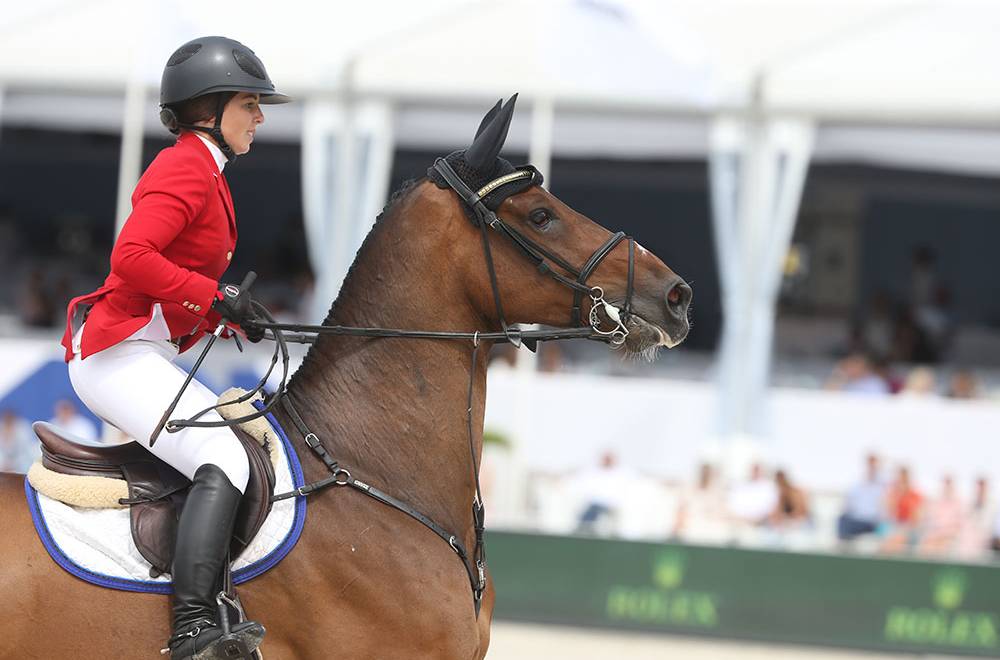 27 January 2020
At the end of 2019, Emma Augier de Moussac is suspended following a positive test to hydrochlorothiazide (listed as a prohibited substance by the World Anti-Doping Agency, under diuretics and masking agents). The female rider accepts the FEI's decision but does some research... and realizes that a so-called "100% natural" dietary supplement was not that natural... A very unfortunate misleading advertising, which sadly affects many consumers, but which has much more serious consequences here.
While waiting for clarification, it is Vincent Voorn, Emma's trainer, who has taken over until the end of the suspension of the rider, who intends to prove her good faith.
Release:
At the end of 2019, Emma accepted a temporary suspension from the FEI following a positive test to hydrochlorothiazide*. Emma's suspension commenced on the 23rd of December 2019, which means that she currently is side-lined from competition. Meanwhile, Emma's trainer Vincent Voorn will be keeping the horses going – making sure that a swift comeback is possible once Emma's suspension is lifted.

Emma has taken all measures necessary to get to the bottom of the positive test, and has today released the following statement in regard to the case:
"For an aesthetic reason I started to take for a month a food supplement described and sold as being 100% natural, as shown in the package leaflet, the packaging and the website. Multiple comments on different websites praise the fact that it was 100% natural and its effectiveness without any side effects. Following an anti-doping test carried out after a competition, a substance prohibited by anti-doping regulations appeared in the analyzes. Following these results, I immediately carried out a complete analysis of the products which I had used, by a certified laboratory, the results highlighted that: this product was in reality absolutely not 100% natural and that the product consumed contained the prohibited substance found during the inspection.
I accepted a temporary suspension pending the decision of the federation, however, only being a victim of the false advertising carried out by the seller of the food supplement I consumed."