Ekestrian Stallions Auction is now open!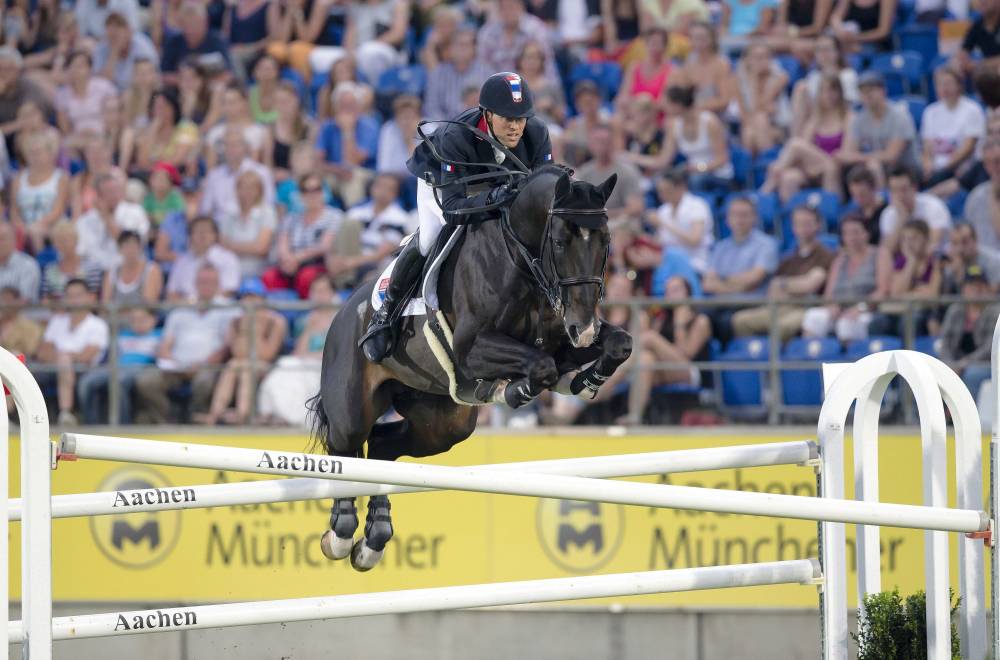 16 February 2021
Press release
Ekestrian Stallions Auction is now open: prepare your breeding season while supporting the fight against cancer with more than 1500 coverings and straws!
Whether they are already confirmed among the best in the world, or whether they are among the hopes of their generation, in show-jumping, dressage or eventing, seize the opportunity to acquire the coverings and straws of your favourite stallions at the best price!
Let's make progress together in the fight against cancer thanks to Gaëtan Decroix's Horse & Hope project: All profits from lots labelled with the Horse & Hope logo will be donated to the association Les Amis de Bordet, as well as 10% of the other lots. Thanks to the support of the Marie Mas brand, an 18-carat gold jewel worth €3,000 will also be put on sale, also without reserve! Discover the full jewel collection at https://bit.ly/2ZpXo3r !
Access the catalogue here: https://bit.ly/3aohBx3
The breeding season is off to a strong start with Ekestrian, which offers more than 1500 covers and straws for breeding enthusiasts in the 3 disciplines: frozen, fresh or refrigerated semen covers, straws lots , enough to meet the needs of all breeders, with some straws that can be used in ICSI.
Find star stallions such as Qlassic Bois Margot, Comme Il Faut, Emerald, Benetton Dream, Canturo, Conte Bellini, Quel Homme de Hus, but also rising stars such as Vancouver de Lanlore, Chacco-White, Bellini Dufour de L Hotshot CDL, and many others!

Alongside this charity auction, at the end of the catalogue in "The Private Collection", you will find 13 exceptional lots of rare straws, also offered without reserve. - Go to www.ekestrian.com to discover the full catalogue!
The auction will take place 100% online and will start on Tuesday February 16th at 11:00 am (French time) and will close 3 lots by 3 lots, minute by minute on Wednesday February 17th from 9 pm (French time). Don't forget to create your account and/or update your details on the site to access the catalogue and bid in auctions : https://bit.ly/2ZlDFC0
Information and price estimates from the Ekestrian team at +33.7.86.32.75.17 or +33.6.69.36.57.48 or [email protected]