Ekestrian Showjumping – Online auction with NO reserve price – December 3rd & 4th!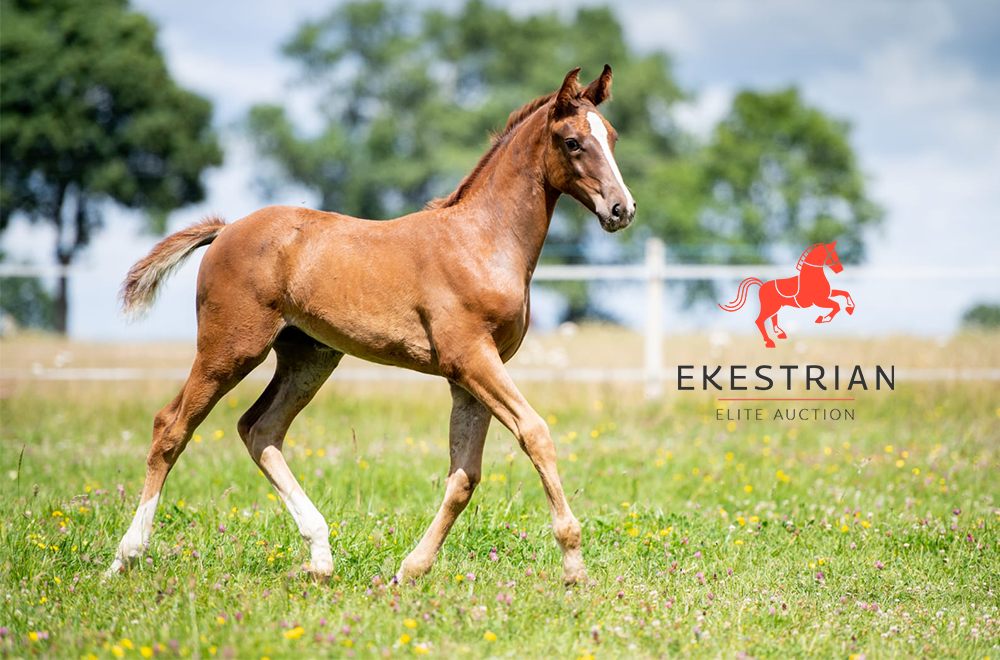 25 November 2019
The best French and European damlines!
Access the full catalog here: https://www.ekestrian.com/en/auction/no-reserve-price/21
For the first time and in order to end the year in the best way possible, Ekestrian present 32 lots with exceptional genetics, without reserve prices! 18 foals to be born in 2020, 4 frozen embryos, 7 foals from which 3 fillies and 3 broodmares in foal. A catalog of rare straws will also be presented on the 3rd and 4th of December.
Find the best direct damlines of Usha van't Roosakker, Fragance de Chalus, Fanny du Murier, Carthina Z, Jumpy de Kreisker, Sophie du Chateau… but also the damlines of the champions VDL Groep Zidane, Lamm de Fétan, Hickstead, Corradina 2, Etoulon VDL, Bella Donna 66 or even Marcus Ehning's top mare, Noltes Kuchengirl !
The top stallions are of course represented through the lots of the auction: Chacco Blue, Cornet Obolensky, Mylord Carthago, Casall, Kannan, Clarimo ASK, Emerald, but also the rising stars of breeding such as ASB Conquistador, Conthargos, Nixon van't Meulenhof, Eldorado de Hus…
Get a glimpse of the catalog :
- Foal to be born by Cornet Obolensky out of a granddaughter of Usha van't Roosakker.
- Beautiful colt out of the sister of Amant du Château and granddaughter of Sophie du Château, damline of the legendary Itot du Château!
- Broodmare by Flipper d'Elle, sister of VDL Groep Zidane, Leopold Van Asten's champion, also full sister of Dante, GP 1.60m! In foal to Apardi for 2020.
- Great 2019 filly by Emerald with the sister of Lamm de Fétan, team winner of the CSIO5* in Aachen with Timothée Anciaume!
- Foal to be born by Eldorado vd Zeshoek with the unique sister of Patrice Delaveau's champion, Ornellla Mail*HDC!
- Frozen embryo by Chacco Blue with the full sister of Etoulon VDL, ranking CSIO5* with Jur Vrieling.
Discover the other exceptional lots of this NO reserve price auction on the new website of Ekestrian!
The auction will be 100% online and without reserve price. It will start on Tuesday, 3rd of December at 11am and will end on Wednesday 4th of December at 9pm French time.
Ekestrian DRESSAGE - Save the date ! Online Elite auction of 2yo DRESSAGE horses on the next 10th and 11th of December! Around 15 horses with incredible origins, models and paces will be presented !
Don't forget to create your account and/or update your personal data on the website to be able to access the catalog and bid the night of the auction: https://www.ekestrian.com/en/register
Contact us for any question about the catalog or help registering on the website or even price estimates at +33.7.86.32.75.17 or +33.6.43.11.87.49 or [email protected].