Ekestrian Elite & No Reserve Auctions on 23 and 24 August, discover the catalogues now!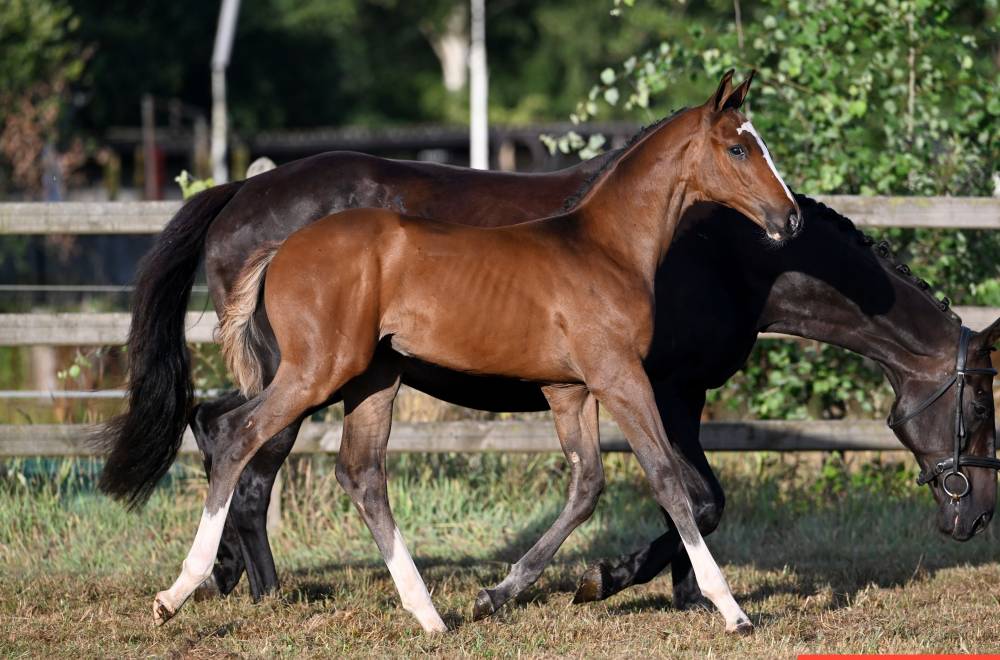 17 August 2022
Author : Eléonore Magnien
The Elite Showjumping catalogue, composed of foals, foals to be born in 2022, frozen embryos as well as a broodmare with exceptional damlines associated with the most renowned stallions, such as Chacco Blue, Heartbreaker, Cornet Obolensky, Carthago, Cumano, Balou du Rouet, Comme Il Faut, and many others.
The Ekestrian No-Reserve catalogue, which will allow you to bid on your next champion at the best price/quality ratio, with lots offered with no reserve (the first bid is a winner if not outbid).
Access the catalogues here: https://bit.ly/3QRaSOG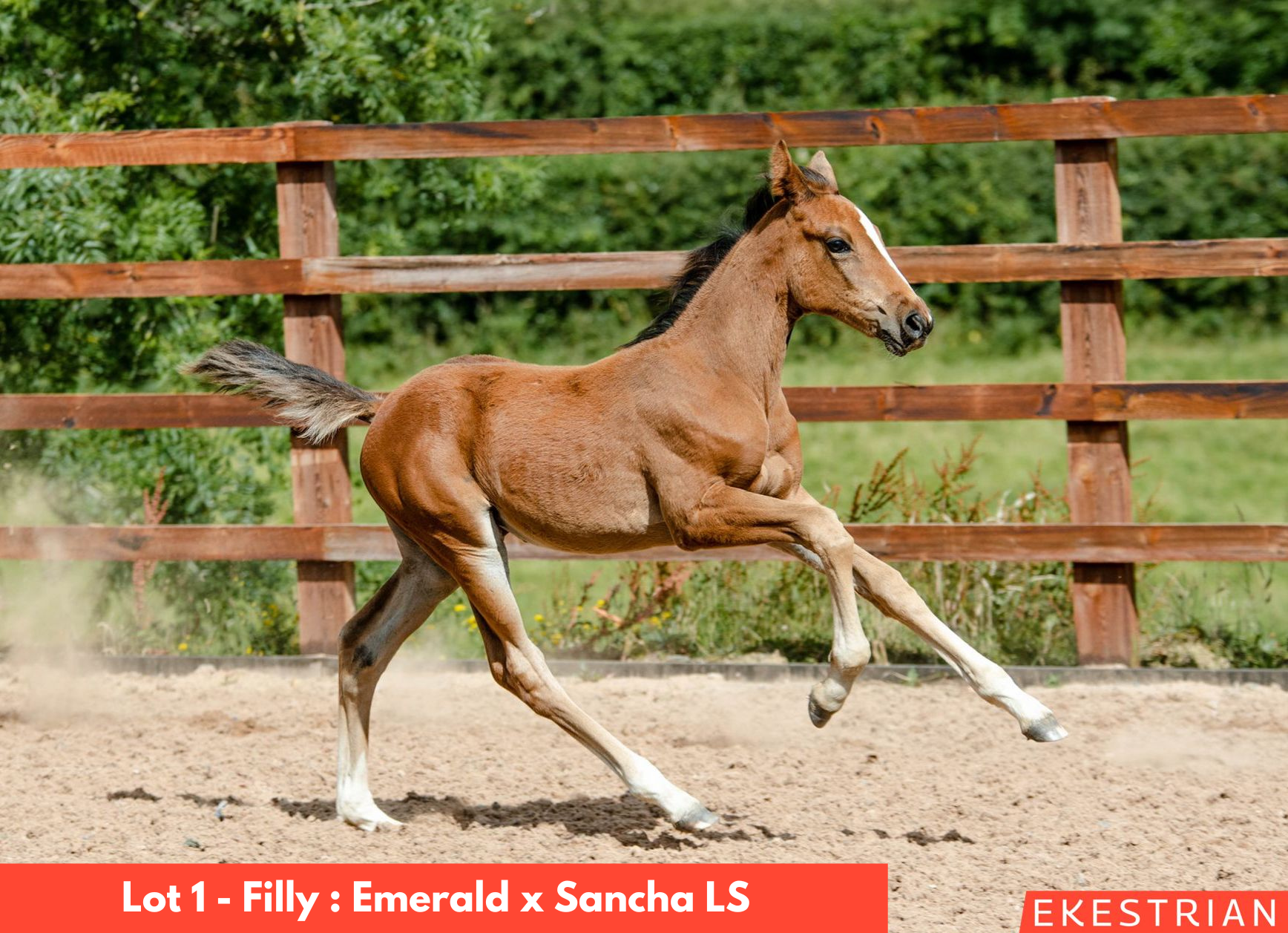 To be found in the Elite Jumping auction catalogue:
Filly direct daughter of Sancha LS, winner in CSI5* 1.60m; female foal by Aganix du Seigneur x Carthago, sister of 2 1.60m performers; female yearling by Chacco Blue x For Pleasure with the sister of 4 CSI 1. 60m, also full sister to the dam of Killer Queen VDM; brother to Dominator 2000 Z by Aganix du Seigneur; foal granddaughter of Usha van't Roosakker by Heartbreaker; filly to be born in 2023, by Cornet Obolensky and Panama du Seigneur!
Access the Elite Jumping catalogue here : https://bit.ly/3wea7aj
Ekestrian offers 40 lots with exceptional genetics, for breeding and sport: 25 foals and yearlings including 15 females, 10 implanted embryos including 3 females, 9 frozen embryos, as well as a broodmare in foal! Choose your future champion and send your purchase order to the auctioneer now to be the first to place a bid, even before it opens!
In parallel to the Elite Showjumping Auction, Ekestrian is holding the Ekestrian No-Reserve Auction on the same dates, bringing together 13 showjumping lots, offered with no reserve price, for breeding and sport enthusiasts: 8 filly and yearlings, 2 3-year-old horses, a foal to be born in 2023, a frozen embryo and a broodmare in foal by Darco! During this exceptional auction, all lots will be presented WITH NO RESERVE PRICE.
Access the No-Reserve catalogue here : https://bit.ly/3wcFF0a
The auctions will take place 100% online, and will start on Tuesday 23 August at 11am (French time) and will end lot by lot, minute by minute on Wednesday 24 August at 9pm (French time).
Don't forget to create your account and/or update your details on the website to be able to access the catalogue and bid during the auction: https://bit.ly/3ppS6Cn
For more information and price estimates, please contact the Ekestrian team on WhatsApp/Phone +33 6 86 49 60 06 or [email protected].