The Ekestrian Elite Auction is now open!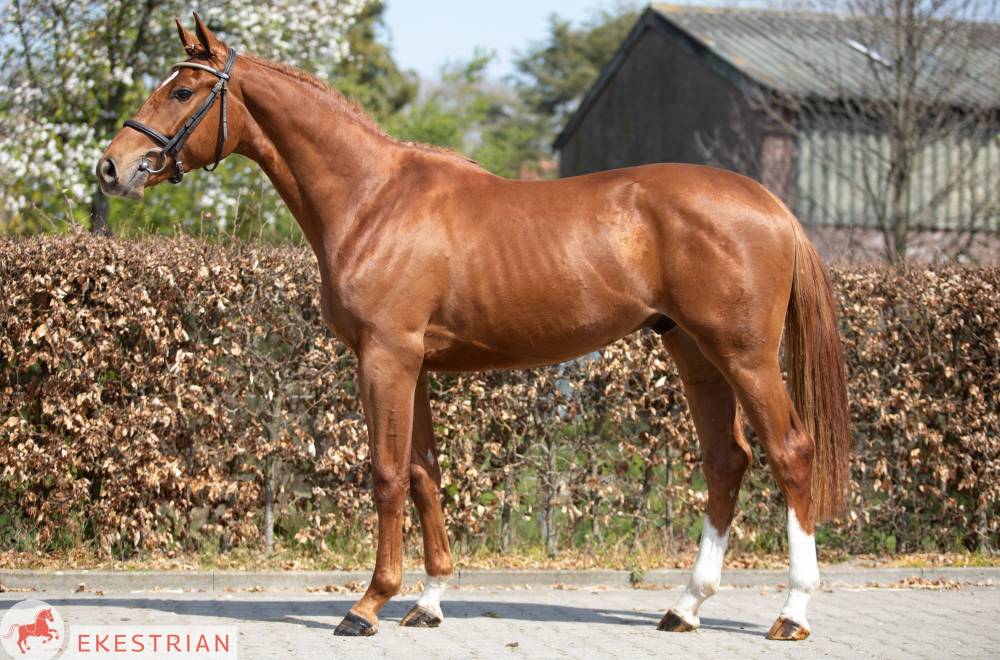 18 May 2021
Release — Lot 22 - Brother of Cassaro 5, winner in World Cup, and nephew of Cassini I, II, and III, Clarimo Ask winner and ranked in CSIO and CSI5* 1.60m! https://bit.ly/3eTsRE0
The best damlines associated with the most coveted stallions are just a click away!
Ekestrian is presenting more than 35 lots of exceptional genetics for breeding and sport including foals to be born in 2021, frozen embryos ready to be implanted, young horses aged 2 and 3, broodmares ready to be covered by your favourite stallion, as well as rare straws!
The auction is 100% online and starts today, Tuesday 18 May at 11am (French time) and will close lot by lot, minute by minute tomorrow, Wednesday 19 May at 9pm (French time).
Find the most beautiful bloodlines in show jumping here: https://bit.ly/3fsj9aH
Lot 3 - Diamant de Sémilly x Carynia, clear in CSI 1.60m, dam of Diamant CSI 1.45m and sister of Play On CSI 1.60m with Beezie Madden and 4 performers CSI 1.45m-1.50m! https://bit.ly/3fmxeq0
Lot 13 - Chacco Blue x Boyante de Muze, CSI5* 1.60m, dam of Estoy Aqui de Muze HDC CSI5*1.60m with Kevin Staut and S&L Cocodrille CSI 1.50m-1.60m, daughter of Narcotique de Muze II! https://bit.ly/3bA3HIe
Lot 32 - Broodmare, direct damline of Dancing Bride, dam of Ricoré, Rialto, Troublante and Nicotine Courcelle CSI 1.50m-1.60m! Broodmare niece of Vanhouten Courcelle clear in CSI 1.45m and sister of Fascinante Courcelle winner in YH and Gousstavv Courcelle https://bit.ly/33St0ky
Lot 5 - Chacco Blue out of Tinkabell 12, clear in CSI5* 1.60m with Rodrigo Pessoa! https://bit.ly/3wbiq4j
And many others, to discover on www.ekestrian.com
Don't forget to create your account and/or update your details on the website to be able to access the catalogue and bid during the auction: https://bit.ly/3yiN1P9
Information and price estimates from the Ekestrian team at +33.7.86.32.75.17 or +33.6.69.36.57.48 or [email protected].