Eicha de Kreisker goes to Michel Robert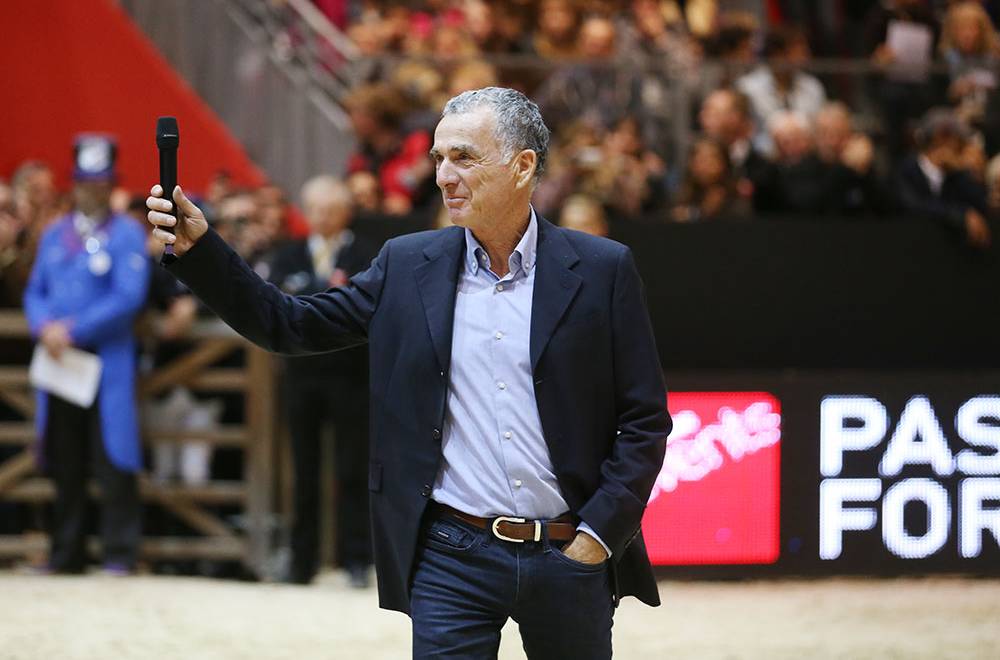 30 November 2020
Just a few days before his 72nd birthday, Michel Robert has just bought the 6-year-old Eicha de Kreisker (Conrad de Hus x Diamant de Semilly), a full sister to the stallion Aristide de Hus. Both are out of Quindy de Kreisker, daughter of the great international winner, Jumpy de Kreisker, and dam of many international performers, including Shana and Quito de Kerglenn.
Having been acquired while she was still a foal by Maxime Jouet from Guillaume Ansquer, the filly joined the Elevage de Perhet, near Pontivy. She joined Christian Hermon's stables at the age of 4, while continuing to produce embryos via embryo transfer until the age of 5, before devoting herself to sport fully this year. She will now be ridden by Michel Robert, who has just acquired her.
"My goal when I bought her was to use her for both sport and breeding until her 6th birthday. That contract has now been fulfilled. She gave us seven foals, one of which was sold to Spain, and one which has been sold to Switzerland. We kept three of her daughters but today, other young horses are asking us for us to investment in them and even though we love her, it was time to make way for the younger horses, including our promising stallion Galion du Perhet (Cornet Obolensky x First de Launay). However, we couldn't resist the desire to acquire a new embryo from Guillaume Ansquer, out of Quindy de Kreisker but this time with Arezzo VDL. For Eicha, there was a lot of foreign interest in her, but it is a proud day today to see her staying in France and even moreso as she joins the stables of Michel Robert. It's a wonderful story for us and it's obviously also an economic choice, but to see her join such a great stable where she can be the center of attention for the rest of her career, it's the perfect story," said Maxime Jouet.
fe