Dublin: The UK's jolt of pride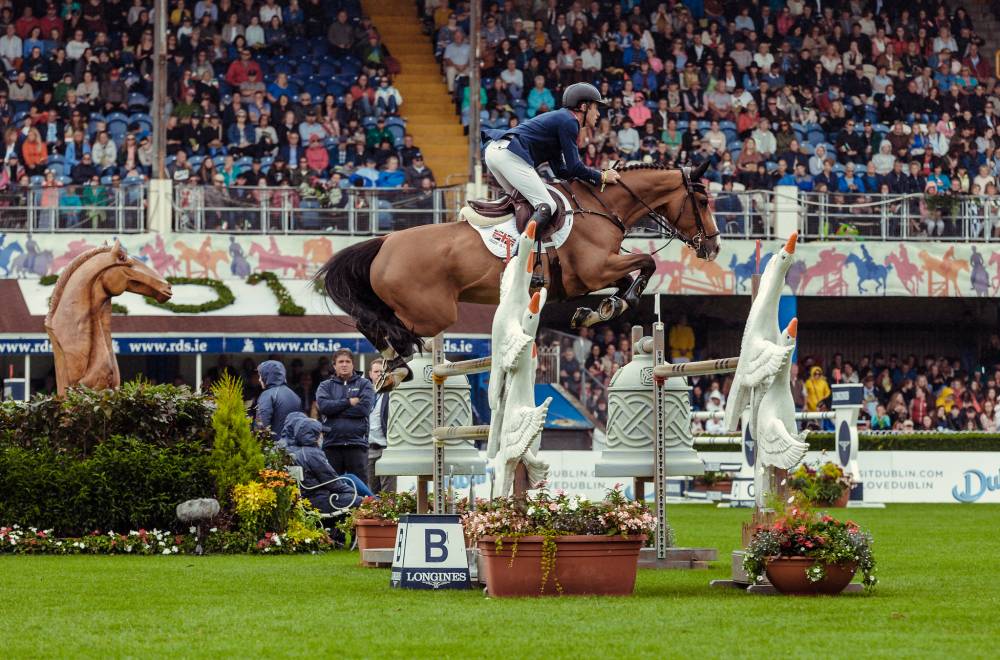 10 August 2019
Great Britain had to turn in a strong performance to qualify for the final in Barcelona, and Di Lampard was able to rely on her two lynchpins (long absent from team events), Scott Brash and Ben Maher, during the Nations Cup of Ireland in Dublin, in a heavy downpour, but in front of a large and welcoming audience. Even though the two London 2012 Olympic Gold medalists didn't saddle up their No.1 mounts, they helped Great Britain take the win easily; Holly Smith didn't even having to compete in the second round! And yet, the pressure was on: a second placing would not have allowed them to count themselves amongst the 7 teams qualified for Barcelona!
The Brits also had Emily Moffitt in their ranks, riding her good mount Winning Good (Winningmood van de Arenberg). She has been excelling under the tutelage of her teacher, Ben Maher, achieving one of the three double-clear rounds of the event. Scott Brash (who also had a double clear round) had bet on Hello Jefferson (Cooper v. Heffinck), Ben Maher chose to ride Concona (Conthargos), and Holly Smith, who rode Hearts Destiny (Heart Throb), will also be on the Rotterdam team. With only 1 point between both rounds, they won by a comfortable margin as the Italians came in 2nd with 12 pts, and Ireland took 3rd with 16 pts. Paul O'Shea and his good mount Skara Glen's Machu Picchu (Silverstone) achieved the 3rd double-clear round of the day. With their wonderful 2nd place, the Italians also took out 2nd place in Division I. Well done!
The Swiss team, who came 4th in Dublin, finish at the top of the European Division I circuit, and even though they didn't field their No.1 team, they proved that they'll need to be respected in both Rotterdam and Barcelona. 5th place went to The Netherlands, but they haven't qualified for Barcelona.
Mexico, who were victorious last year, was 6th (their stars are competing at the Pan American Games), and Sweden, who didn't field any of the riders who'll go to Rotterdam, closed out the teams competing. Their place in Barcelona has already been secured.
McLain Ward won Thursday's big event with his new star Noche de Ronda (Quintender), ahead of Denis Lynch on GC Chopin's Bushi (Contendro II).
Nations Cup Ranking
Final ranking of the European circuit Division I
Photos © FEI/Christophe Taniere