Development of the Sport: The Young Rider's Academy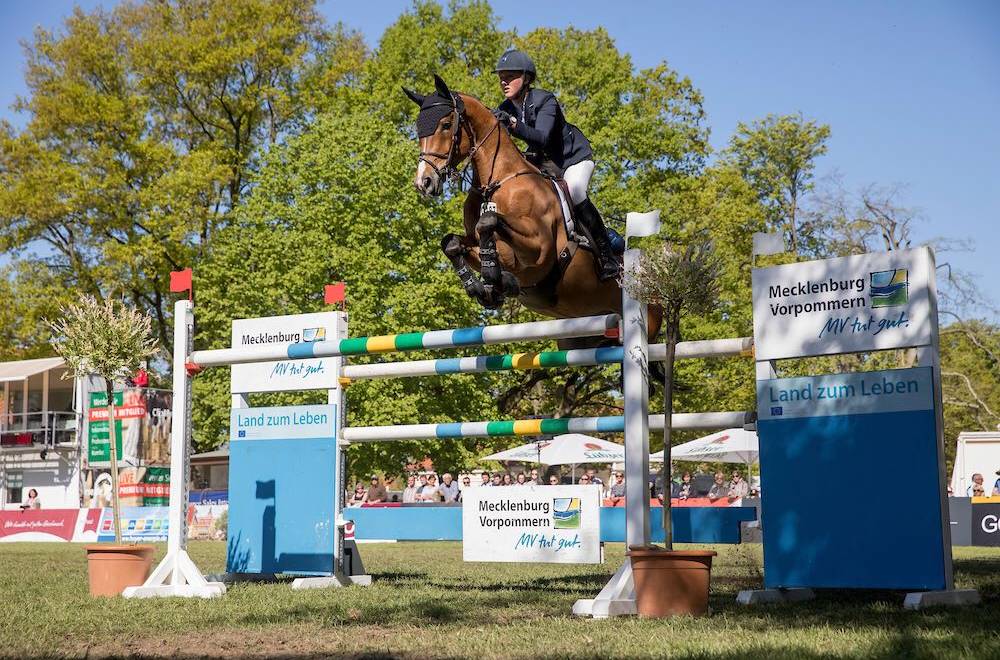 22 May 2018
How Europe's Young Riders Academy is Supporting Future Talent If North America is struggling with an expensive sport that provides shrinking opportunity for young riders without affluence, it would do well to look at the successful efforts of the Young Riders Academy. Supported by the European Equestrian Federation, the IJRC and Rolex, the YRA, which is now in its fifth year, has announced its selection for the Young Riders Academy Team 2018.
The riders who are selected benefit from clinics, board and training with a top rider, education in communication, business, veterinary knowledge, anti-doping and many other subjects as they relate to show jumping. The full list of selected Full Program riders are; Harry Charles (BGR), Ventsislav Izov (BUL), Lisa Nooren (NED), Jenny Rankin (IRL), Sanne Thijssen (NED), Lisa Ulven (NOR), Chloe Whinchester (GBR). Educational Program riders: Pieter Clemens (BEL), Guido Franchi (ITA), Matteo Leonardi (ITA), Dimme d'Haese (BEL), Christopher Klasener (GER), Darragh Ryan (IRL).
It is no small achievement to be selected to participate in the educational and practical opportunities that the YRA offers, as we found out when we spoke to Ireland's Jenny Rankin. The young professional, who is a full time rider for Bourns Equestrian in Belgium, detailed her application process and hopes for her year ahead as a YRA participant:
Q: Why did you want to be a part of the Young Riders Academy?
I saw a good few Irish riders had applied for and gone through in the past, and it was something I'd always wanted to achieve. It was kind of a goal of mine since last year. The Young Riders Academy opens so many new doors and give so many new opportunities that you would never be able to get by yourself or by your employer. So in all aspects with the training, the education, it all was quite interesting. And it's kind of a family type of organization, where you become a part of it almost, after you've gone through it.
Q: Who are some of your peers that have experienced this program with success?
Bertram is highly successful as everyone knows, and there are many other riders who have gained huge opportunities from the academy. I know Michael Duffy, another Irish young rider, got the opportunity to jump the Rolex Grand Prix in Geneva. I'm sure there are many other opportunities some of the other Young Rider Academy members got to go to the senior European Championships in Gothenburg. It's been a very successful program so far.
[Below, a previous YRA class]
Q: What was the application process to be considered?
The Irish federation put me forward for it, and then I filled out quite a few forms regarding my background, my financial situation, whether I had a job or not, and previous results. And they filtered that through and put it through to the two shows that were selections. There were two shows, either Arezzo or Redefin. I went to Redefin, and there we jumped two classes that were judged by highly respected riders. They judged you on your performance in the show, and you had to do an interview, they did some research on your background, your setup at home, your financial situation, your job and everything like that.
Q: What experience did you have already on your resume?
I'm normally at the two and three star shows. But last year I got the young rider invitation to compete in the five star in Dublin, which was my first five star result. I actually went to a few five star shows last year, where I jumped the U25 division. I went to La Baule and the Europeans at Gothenburg.
Q: As part of the YRA you'll have the opportunity to train with well-respected figures of the sport. What are you anticipating with that?
There are very good options and very good trainers to choose from on the panels. I've had already some previous experience training with Jos Lansink, which I really enjoy. I think I'm going to continue to do that more often now. And as well there might be a slight opportunity to go and base for more intense training with Marco Kutscher, to stay in his stable and see the whole runnings of the barn. I'm not sure that it's definitely going to be Marco Kutscher; there's also Emil Hendrix, Dirk Demeersman, Henk Nooren, I think we will discuss what's best suitable for everyone.
Q: You've got a full time position as a rider with Bourns Equestrian in Belgium. How will you fit the YRA into what you're already doing?
The academy is really quite accommodating and they obviously want your employer to also make the commitment where you can attend all the training possible. Actually Richard Bourns, he was very good about it and very positive about the opportunity. He will have to lend me some time to go to the educational days, and training days, but the academy are also very accommodating to your job and understand that there are other commitments as well.
Q: What do you hope to accomplish for yourself, riding wise, in the future?
Goals for me would be to try to get on a few more teams. I actually do my first senior Nations Cup next week. Hopefully that goes good and it opens more doors to get on a few more teams and get on a few five star Nations Cups. It's now my first year out of young riders, and I'd now like to step up into the senior ranks and continue to keep going.
Q: Can you describe the kind of horses that you've got in your string?
I have ten to 12 horses in the barn here in Europe for which I am the main rider. The horses all belong to Bourns Equestrian. They produce the horses up from six seven eight year olds ideally up to grand prix level. My top horse, is the horse I had in Redefin for the Young Riders Academy, Benny's Legacy . Richard has actually owned it from a 5 year old. I've ridden it for 18 months now. Every result I've had so far that have been huge steps career wise have been with that horse. I rode it in Gothenburg, I did my first five star with it. So far it's been a very successful horse for me and I hope it continues to be for the future.