The death of Fakir de Kreisker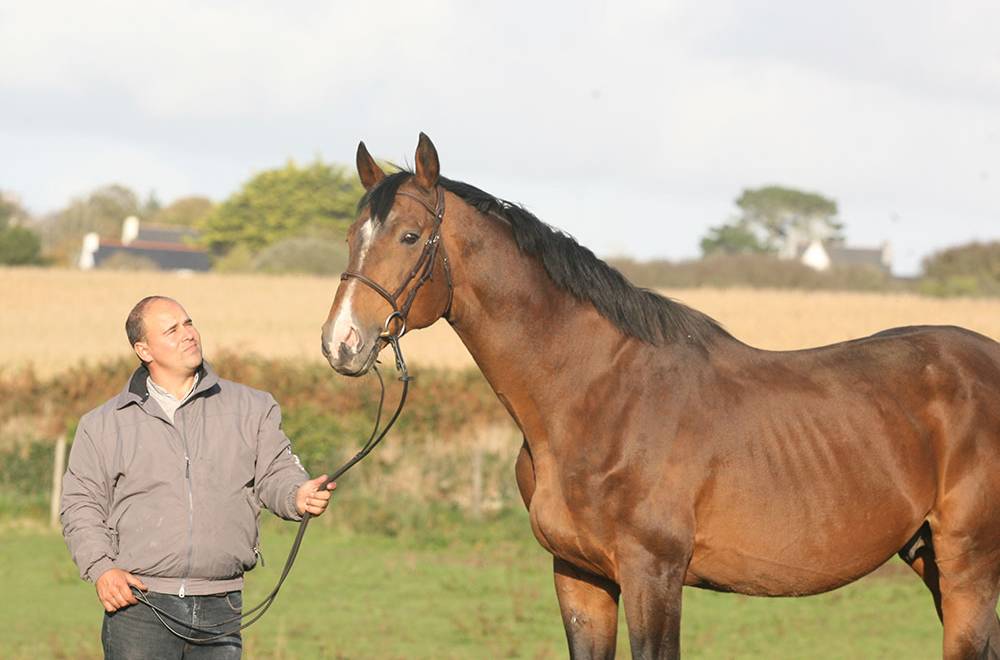 13 August 2020
Fakir de Kreisker (Quito de Baussy x Muguet du Manoir x Starter), the Selle Français-approved stallion, was successfully ridden by Eric Navet before devoting himself to breeding, where he produced several international performers such as Mitsouko d'Amaury, as well as the great winners Lagune de Kreisker, Miss de Kreisker, Nagano de Kreisker and Noisette des Peux.
Fakir is a full brother to the internationals Kirfa de Kreisker, Once de Kreisker and Quisling de Kreisker, and is also the full brother to the former 7-year-old French Champion Jumpy de Kreisker, who herself produced many horses that have performed well in competition.
Fakir died at the age of 27.