Danielle Lambert, back at the top level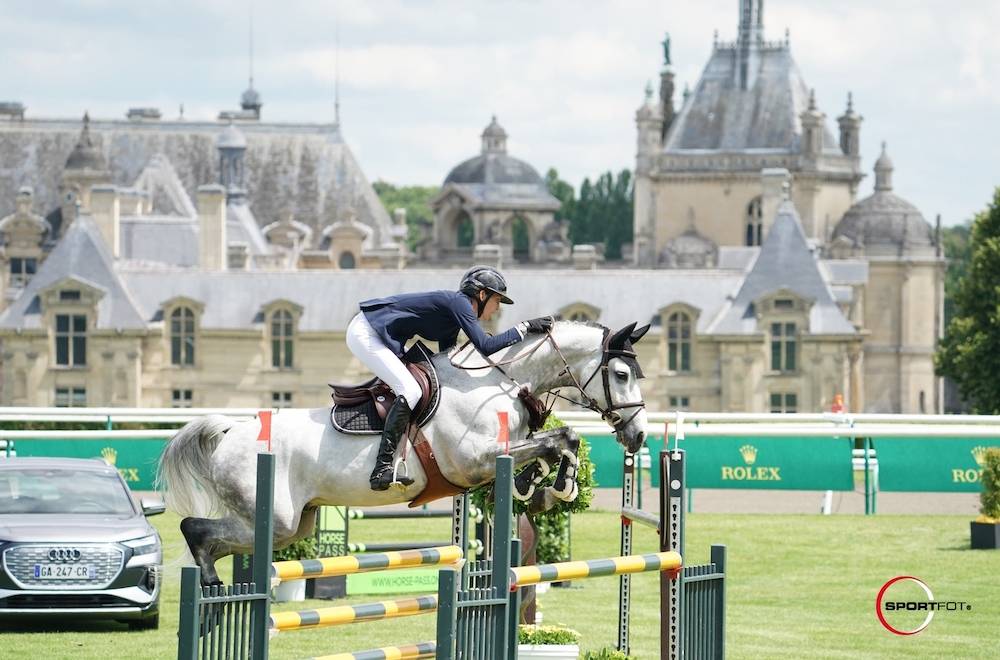 15 July 2021
At the first edition of the Masters of Chantilly, Canadian rider Danielle Lambert won the CSI1* Studforlife event. She is a rider who is making her comeback, since she was still in the office a little over a year ago, with an equestrian break of over twenty years! We went to meet this 46-year-old woman with the atypical background.
You're back on the horse, and for good. Tell us your story!
I had a great career as a junior rider. I rode a lot of horses and I was lucky enough to meet a lot of people in Europe, Mexico and the United States. Twenty-three years ago, I eventually stopped riding and wanted to get into the business world by working at Apple. When the Covid-19 pandemic hit, I thought it was the right time to get back on the horse. Today, I'm investing in technology companies, but my goal is to stay focused on horses full time.
How do you manage?
I live in Paris and my horses are based at Philippe Rozier's, in Seine-et-Marne. He trains me and helps me find them. Our goal is to do the best we can and as much as we can. I work hard to have good weekends in competition. I currently have six horses, two of which are young and showing promise for their future careers. I also have good horses for the high level like Prestige Kalone (Potter du Manaou X), as well as two grays, Cobalt de Nantuel (Tobago Chevrier) and Cissro van Birthe Z (Cicero Z). The latter has recently joined my string, so we are starting to get to know each other and having fun.
Danielle Lambert and Conrad Sunheup Z (Calvados Z) in the Masters of Chantilly CSI5* last week-end.
You have won the Studforlife CSI1* with Cissro van Birthe Z. What do you think of this first edition of the Masters of Chantilly?
This competition is fantastic! I have never seen such an incredible place with the castle behind it. When I entered the arena with a young horse, I didn't think I could win, but I saw the winners' beautiful green covers and I said to myself that I wanted one, and I got it!
Will we see you on the Canadian team soon?
Yes, I hope so! We have a fantastic Chef d'équipe, Mark Laskin, who is an incredible rider himself. I remember admiring him when I was in a Junior event, and then he became Canada's Chef d'équipe, which is great. He is very attentive to each rider and makes himself available to all of us.
What can we wish for you for the future?
Next weekend, I'm going to Jumping de Dinard and I'm going to keep working hard. I like France very much and especially competing here, it's true sport. Everyone tries to win; there is a good atmosphere at the top level and real horsemen who take things step by step with each animal. I really appreciate that.
Joint interview with Théo Caviezel. Photo credit: Sportfot.