Daniel Deusser amazes in Wellington!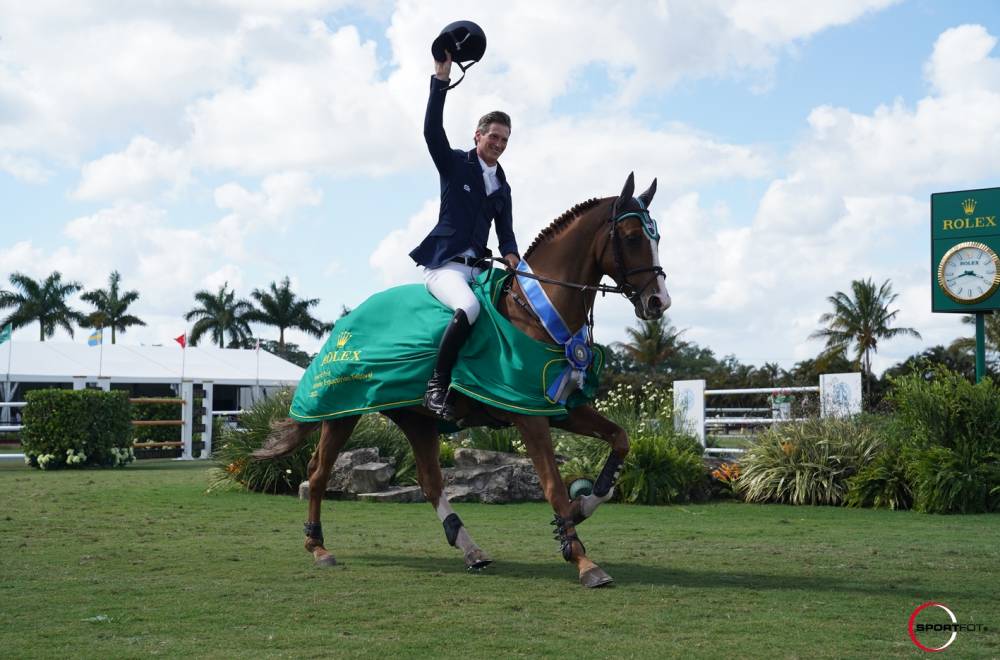 29 March 2021
Only two international competitions took place this weekend, including a CSI5* in Wellington which delighted the sport's enthusiasts! Let's take a look at Daniel Deusser's truly supreme weekend in the United States, where he then headed to Ocala to try and win the $1 million Grand Prix.
Wellington CSI5*
This Saturday was the last 5* Grand Prix to be offered up by the Winter Equestrian Festival circuit this season. A $500,000 event was offered to 40 combinations on the huge grass arena of the Stadium Derby Field. Having started second-to-last in the first round, and last competitor in the 8-rider jump-off, Germany's Daniel Deusser, had everyone enjoying his engaging round with Tobago Z (Tangelo van de Zuuthoeve). The Stephex rider ends his American tour with impressive statistics: seven WEF victories, including four at the 5* level, and three Grands Prix! "Tobago has been my best horse for years. The odds were stacked in my favor a bit today because I started second-to-last in the first round and last in the jump-off. I knew exactly what I had to do," said Deusser after his victory.
The other two riders on the podium stopped the clock in the same second as Daniel Deusser: Daniel Bluman and his promising mount Gemma (Luidam) were followed by Harrie Smolders riding the equally promising Bingo du Parc (Mylord Carthago). McLain Ward, who placed fourth, had the best time in the jump-off, but was penalized by four faults on Contagious (Contagio).
Abu Dhabi CSI2*
A 2* Grand Prix set at 1.45m was also held this Saturday in the United Arab Emirates. Jordanian rider, Ibrahim Hani Bisharat, won on Chactino (Chacco-Blue) after a four-rider jump-off. Egyptian Moh'd Osama El Boraie and Quintero (Quasimodo Z), and Sheikh Ali Jamal Al Nuaimi and Casper AJ (Cassini II) completed the international podium.
Ocala HITS
As is often the case in the United States, some competitions, which are highly prized by the best riders of different nationalities, are labelled "National" events. The HITS show in Ocala is one of them and this weekend offered the famous $1 million dollar Grand Prix! The Winter Equestrian Festival in Wellington is only an eight-hour drive from Ocala, so many riders made the trip just for this highly-prized Grand Prix, like Daniel Deusser, winner of the 5* Grand Prix in Wellington a few hours earlier. The winner of the day was also German, but it was André Thieme who, for the fourth time, won a "million-dollar Grand Prix" in the USA! Riding Chakaria (Chap 47), he won ahead of Brazilian rider Eduardo Menezes who was accompanied by H5 Chaganus (Chacco-Blue). Irish rider Darragh Kerins completed the podium with Lissino (Limbus), and was the third and final double clear rider of the event.
$1 million dollar Grand Prix Results
With press release. Featured photo: Sportfot.com