Daisuke Fukushima loses Chanyon and Conblue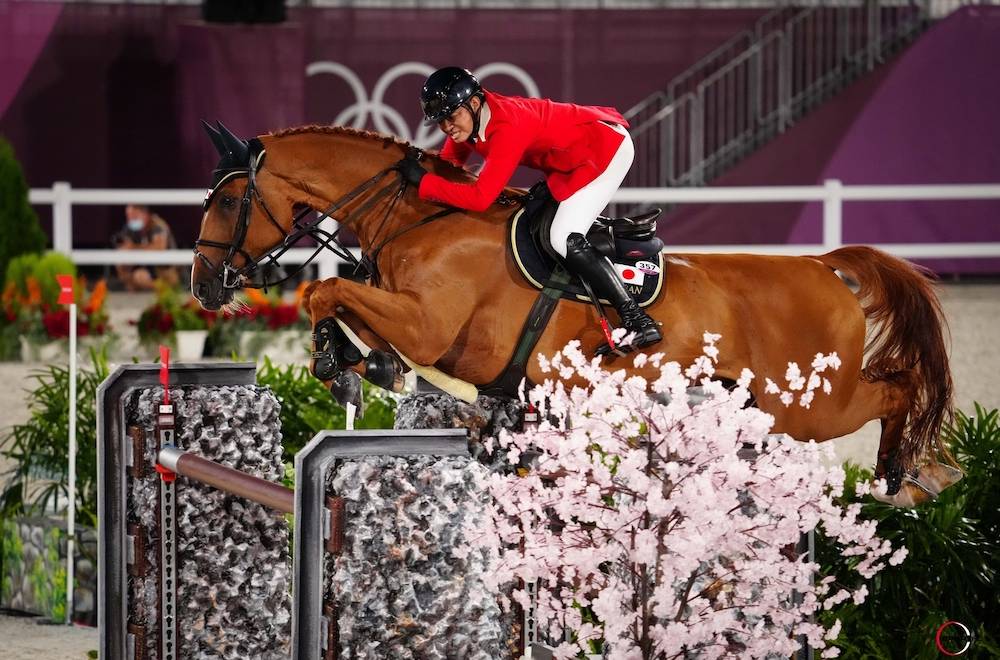 15 September 2021
Japan's rider Daisuke Fukushima loses two of his best assets: Chanyon (Chacco Blue) and Conblue (Conthargos). So far co-owned by Paul Schockemöhle and the Japanese Equestrian Federation, both geldings have been acquired by Gut Einhaus LLC stables for 16-year old US rider Ansgar Holtgers Jr. They have already met each other on competition grounds since they took part in Hagen CSI3* last weekend.
Daisuke Fukushima and Chanyon managed to be part of the six jump-off pairs considered for an individual title at the Tokyo Olympics
Chanyon's name sounds familiar, as the horse left an excellent impression at the Tokyo Olympics this summer! With Daisuke Fukushima in the saddle, the 13-year-old chestnut successfully represented Japan, riding three perfect courses in the individual events. A performance rewarded by a nice sixth place behind Ben Maher/Explosion W, Maikel van der Vleuten/Beauville Z and the formidable Swedes.
Daisuke Fukushima and Conblue at Barcelona CSIO5* in 2019.
As for Conblue, he began competing internationally alongside French rider Guillaume Roland Billecart before joining Daisuke Fukushima in 2019. Together they excelled in 1.45m events, including a second place at the CSI4* in Vejer de la Frontera last year.
Photo credit: Sportfot.com