Couletto again available for your mares!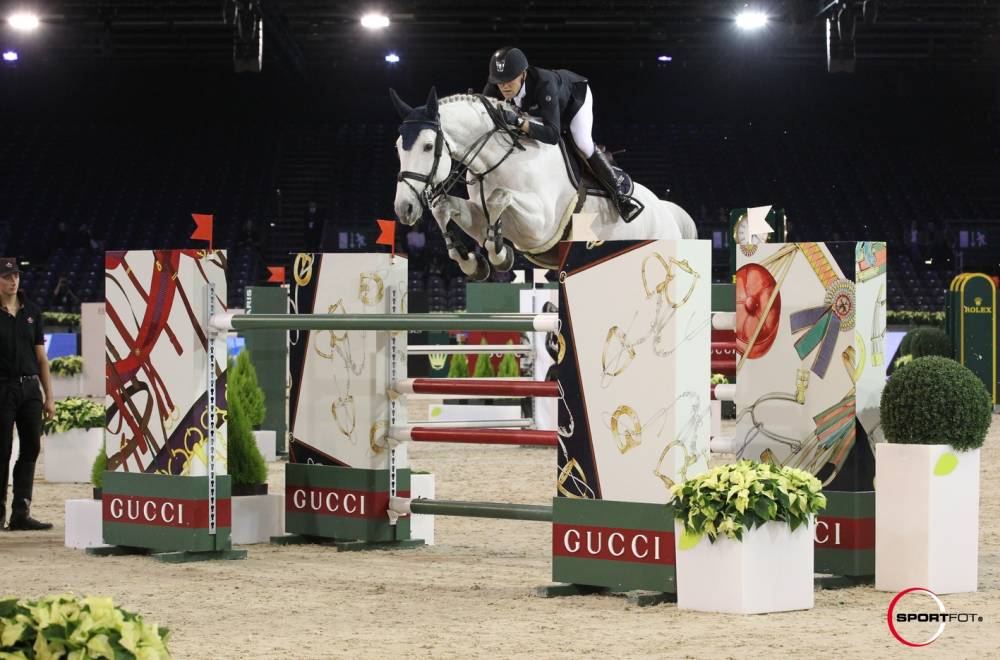 15 February 2021
There are horses that mark the spirits and the powerful grey that exploded under Simon Delestre's saddle is undoubtedly one of them. A World Cup finalist in 2011, the stallion has accumulated more than twenty-five rankings in 3,4 and 5-star Grand Prix, including two victories in the 1,60m GPs of Vichy and Lons-le-Saunier. If he still has a rather confidential production, some big names of the European breeding industry have trusted him, like the Van'T Roosakker breeding of Marc Kluskens, Gestüt Lewitz of Paul Schockemöhle and Stud Hero of Luc Henry among others. Disappeared far too early, his remaining stock of semen is limited and will guarantee you an exclusive product with rare and exceptional genetics.
Couletto is the son of Ludger Beerbaum's stallion Couleur Rubin, who himself made headlines, while his dam Panarina has the precious blood of Caletto I (Cor de la Bryère) and the Anglo-Arab Panther X. Panarina had an exceptional production, with no less than six of her seven offspring having evolved on the international scene:
Pandora 150 (Linaro), Silver Metallica (Seidon) and Sabrina (Seidon) jumped 1.40m, Sterling Silver (Seidon) and Silverstone (Seidon) jumped 1.50m and of course Couletto who will have evolved at the highest level. Their grandmother and great-grandmother also jumped 1.40m and 1.50m respectively. In breeding, there is never chance!
Nor is it by chance that Simon Delestre says of him: "Couletto is one of the horses that make their mark in a rider's life. He was powerful, respectful and generous. To cross his path was a great joy!" He will bring amplitude, strength and respect to your mares. Of average size (1.68m), you will have to avoid small mares, without forgetting the exclusive side which will allow you to differentiate yourself from the usual pedigrees.
Couletto is available at the Ouchs breeding farm, at Pauline and Mathieu Billod, in association with Simon Delestre.
Press release. Headline photo : Sportfot.com