Consul DL Vie Z is now fully devoted to breeding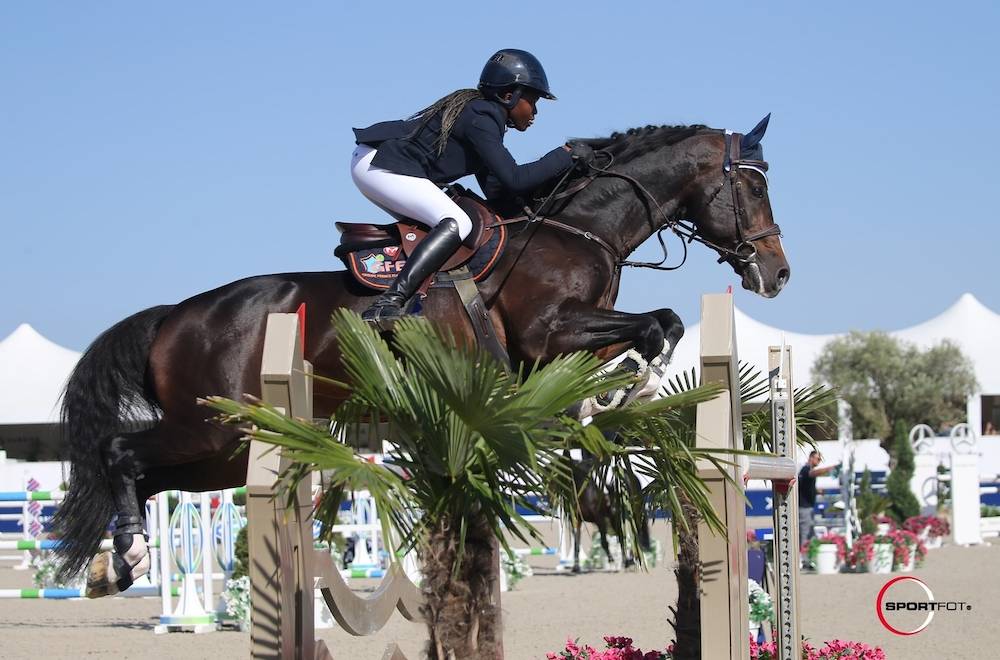 02 November 2021
Having been away from the competition grounds since the summer, Consul DL Vie Z (Clinton x Heartbreaker) will now enjoy a sporting retirement and dedicate himself exclusively to breeding.
His rider Ramatou Ouedraogo has announced that the stallion has been suffering from tendonitis since the CSI3* in Deauville last August, so his entourage have decided to retire him from sport. "Consul will turn 18 next year and he deserves a nice retirement and a great career as a stallion. Consul is a horse with a huge heart, I am extremely proud to have crossed his path" she wrote on her social media.
Born at the Haras de la vie, in Belgium, the bay honed his skills with Cédric Bellanger, Mathieu Dusch and Florent Marteau at the young horses' events in France. Since then, he has won numerous rankings, notably with Tony Cadet. Together, they were placed sixth in the 3* Grand Prix in Saint Lô and were victorious in the 2* in Lamballe. At his side, Consul DL Vie Z also excelled on the Grand National circuit, counting no less than 40 placings. In 2018, the studbook Z representative joined the young Ramatou Ouedraogo in the South of France. That same year, the duo was part of the bronze medal team at the CSIO Juniors in Gorla Minore. They then were placed seventh in the Grand Prix with two perfect rides. A few months later, the tandem also shone at the 2* Grand Prix in Monte Carlo with a fifth place. More recently, they entered the top 5 with a 1.45m at the CSI3* in Cabourg.
In parallel to competition, the Groupe France Élevage stallion has been able to sire. His offspring has already proven themselves, notably with Hello Vincent, former Coquin de Coquerie. Under the saddle of Scott Brash, he is regularly ranked at the highest level and recently won the Longines Grand Prix at Equita Lyon and the London Grand Prix in 2019.
Featured photo: Sportfot.com