Conrad and Grégory Wathelet are together again!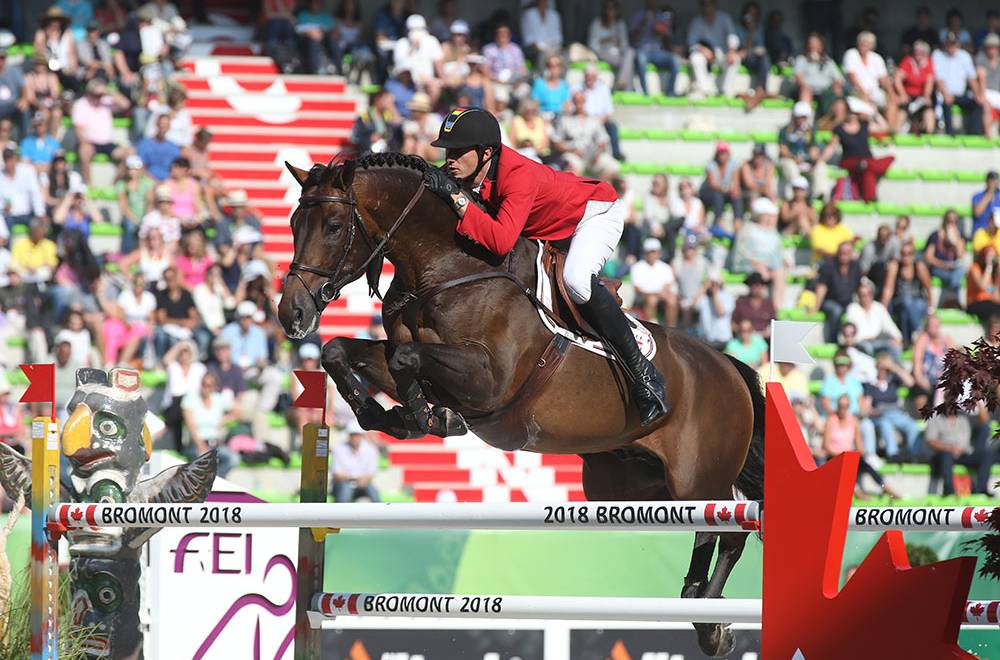 28 June 2021
It's the return of the prodigal son! Trained by Gilles Botton at the Haras de Hus, the Holsteiner stallion Conrad (Con Air x Locato) was then entrusted to Grégory Wathelet. What followed was a magnificent story in which the pair won the 5* Grand Prix in Chantilly, and the Nations Cups in St. Gallen and Aachen, as well as the final of the Nations Cups in Barcelona. They also distinguished themselves at the European Championships with an individual silver medal, one year after having already represented Belgium at the World Championships in Caen. He was then sold to Double H Farm, and the beautiful bay allowed Quentin Judge to compete in Nations Cups and at the 5* Grand Prix level.
At 16 years old, Conrad has just returned to Europe to join Gregory Wathelet's stables in Clavier, where he will now resume his breeding activities while his offspring take over on the competition circuit. His progeny includes performers such as Brooklyn de Hus, Cartoon Tame, Anibale de Hus and many others.
"It is a real pleasure to see Conrad again. I really thank Quentin because he knows how much this horse means to me. We will take good care of him. He gave us so much and he deserves a nice retirement. We will obviously allow him to resume his stallion career but only next season because we'll first take the time to study the best option for him," commented Grégory Wathelet.