Competitions resume in Switzerland and Martin Fuchs is already victorious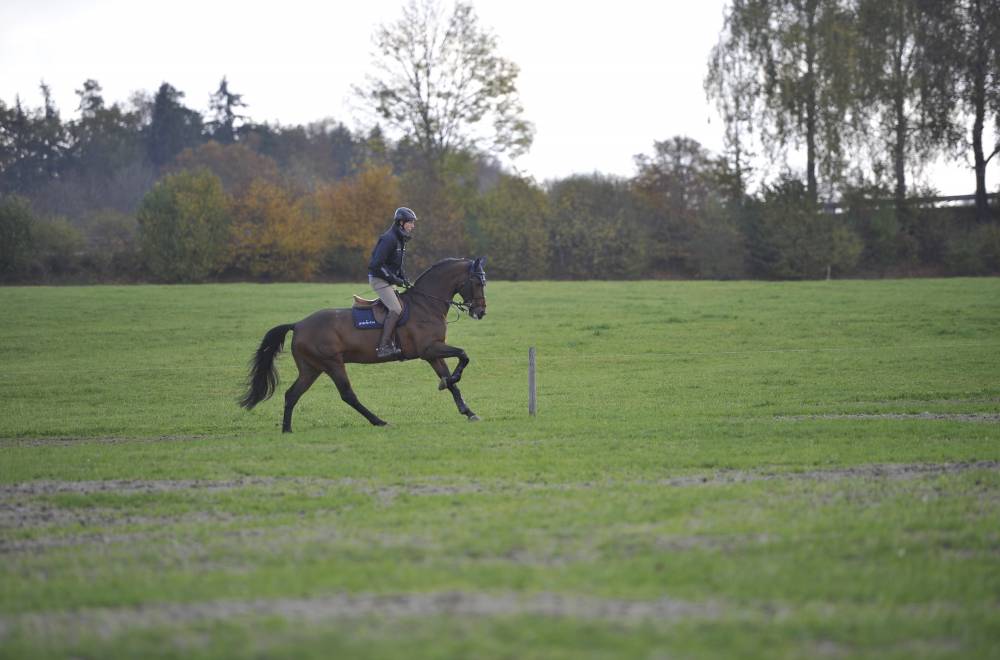 07 June 2020
In Switzerland, competitions were able to resume during this first weekend of June and riders were happy to be back on the competition grounds. While the first 1.50m Grand Prix will take place next weekend in Galgenen at the Züger family home, this Saturday some of the best Swiss riders were already hitting the arena, such as Martin Fuchs, who immediately won near Zurich in a 1.30m event with Cha Mu. The World No. 2 and reigning European Champion also saddled up Chica B Z (Canturano) and his good mount Chaplin (Verdi Tn), winner of the Estoril Global Champions Tour stage in 2019, having only competed him twice earlier this year after his injury break.
Many of the riders, including Pius Schwizer and Bryan Balsiger, were in Müntschemier with the Etter family. Obviously, the competition for places had been tough during the opening phase of registration, putting the Swiss Equestrian Sports Federation's administrators in a difficult position, with some riders juggling several computers for almost 5 hours to get places!
Michel Sorg, the future Swiss Chef d'Équipe, who will be taking office in September, was delighted with the resumption of competition: "We're all extremely pleased that competitions can be resumed in Switzerland, while of course complying with the health measures and directives in force. I'm looking forward to seeing the riders and their horses on course again, so that we can assess each other's fitness after this enforced break. We obviously hope to be able to all return to CSI level in the near future, but the priority is of course that the health situation and everyone's health improves everywhere. Let's go step by step and be happy to get to see some great national competitions! I would also like to pay tribute to the work and motivation of the organizers, many of whom came forward to organize their competitions despite the current situation and the measures they are having to put in place!"