The Collection: two stables set themselves a goal in the present gloom.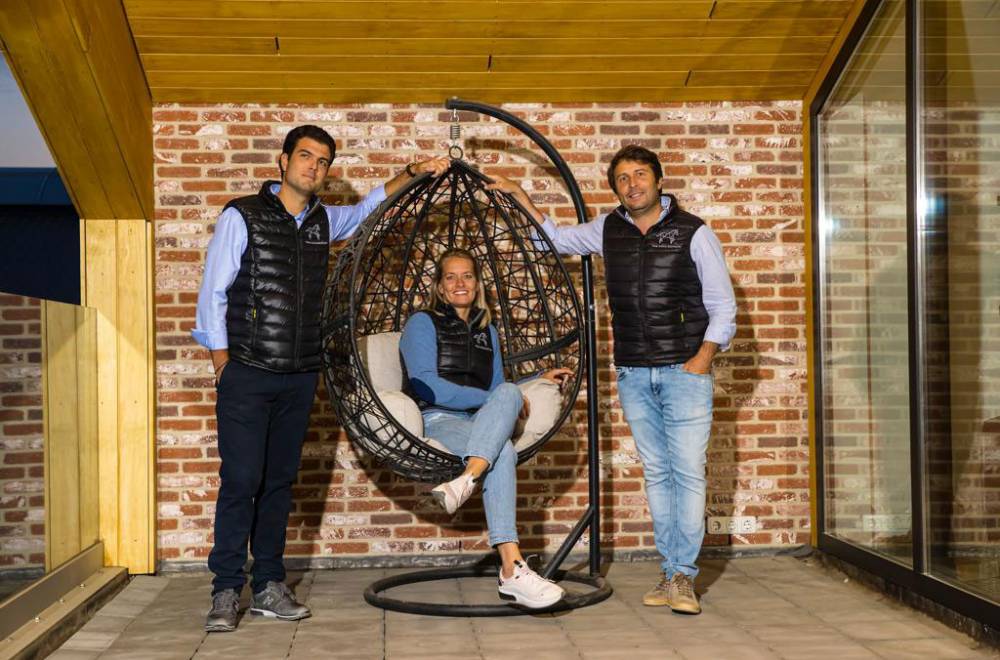 11 May 2020
While the lockdown was being announced, Steve Tinti, Carlos Pinto and his wife, Willemijn Poels, set themselves a new challenge: organizing an online auction of the best horses from their stables. For the most part they are jumpers, but also a few hunters for the American market.
The collection includes the very promising Baloubelle (Baloubet du Rouet x Cassini II x Coriander x Lord) who successfully performed under the saddle of Maxime Harmegnies, not to mention the impressive Aconzina (Action Breaker x Conthargos x Aldatus Z x Grannus) and the promising young Corlou (Cornet Obolensky x Baloubet du Rouet x Chacco Blue x Cento), whose great-grandmother is none other than Centina who performed at the highest level under the saddle of Bruce Goodin, representing New Zealand at the World Championships in Caen.
Aconzina (Action Breaker x Conthargos)
As Steve Tinti explained: "Our goal in organizing this sale was to set our teams a real goal during this period without competition. It has allowed both our stables to stay focused on a single goal during this very special period. The idea of working together with Carlos was quite natural since we have been partners for a very long time, and we have around 20 horses together. When we chose the horses for this sale collection, we wanted to bring together the best horses from each of our stables. They are horses which have already achieved results and which our clients can see in videos. However, we also decided to offer hunter style horses for the American market. Interested people can, of course, make an appointment to come and try out the horses they are interested in, and while the borders remain closed, we will keep the horses here, at our expense, until they reopen".
Baloubelle (Baloubet du Rouet x Cassini II)
Carlos Pinto added: "We have received a lot of very positive feedback which is very encouraging in this new adventure. We wanted this sale to be different because the current context is really special, and we wanted to do our share. The Collection will therefore pay UNICEF 10€ for each bid placed during the online auction. The United Nations Children's Fund is recognized worldwide, and it was important for us to be able to do our little bit in the midst of the Covid-19 tragedy".
The auction will take place from May 22 – 24. The collection is available for viewing online and in pictures on: https://www.thecollection-auction.com