Chatman to stand at Grand Routheux Stud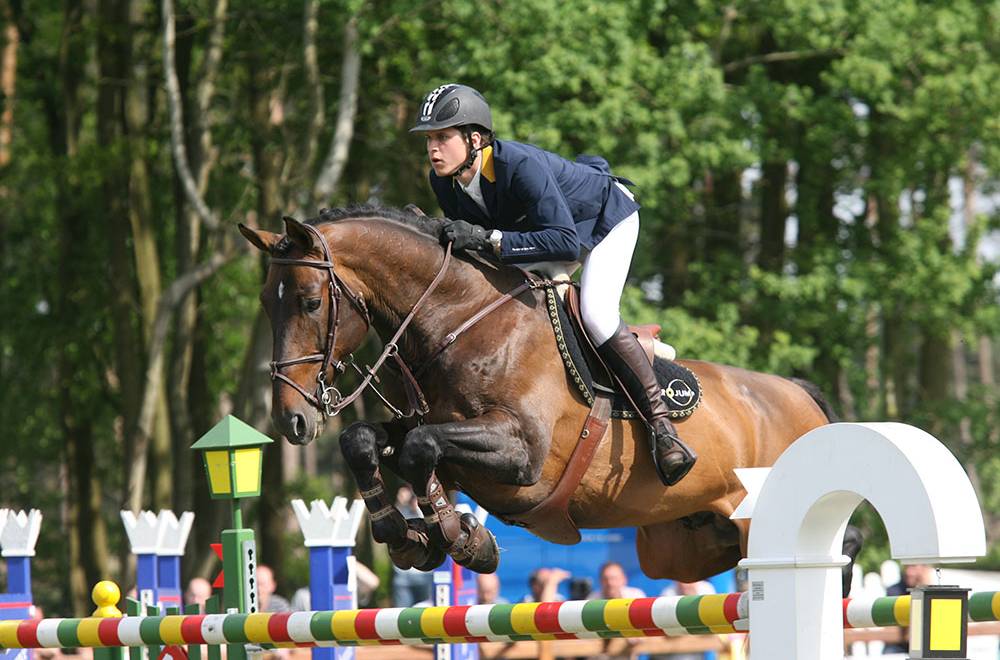 15 January 2021
He was the Belgian Champion under Ludo Philippaerts' saddle in 2005, and now the Holsteiner stallion, Chatman (Corofino x Lord Calando), has arrived in the province of Luxembourg for breeding. He has been entrusted to Alain Goffinet from Grand Routheux Stud and Eric Herbeuval from Anglissant Stud, and the bay, who competed for Belgium in many Nations Cups, will stand alongside Cyrano d'Orbi (Cicero Z), as well as the former 6-year-old French Champion, Dalton van het Lindehof (Bon Ami), and Dreambreaker van de Dorpshoeve (Heartbreaker).
Chatman can count on some well-performed offspring to represent him, with many international performers including Cheyenne III Z, Nobel de Virton and Richi Rich III, as well as many others.
"Chatman is a stallion that I have always liked very much, and I'm happy to be able to welcome him here today. It's incredible to see a 24-year-old stallion who has performed at this level and who is still in such incredible form," said Alain Goffinet.