Chacco's Son and Don Diarado are leaving Maurice Tebbel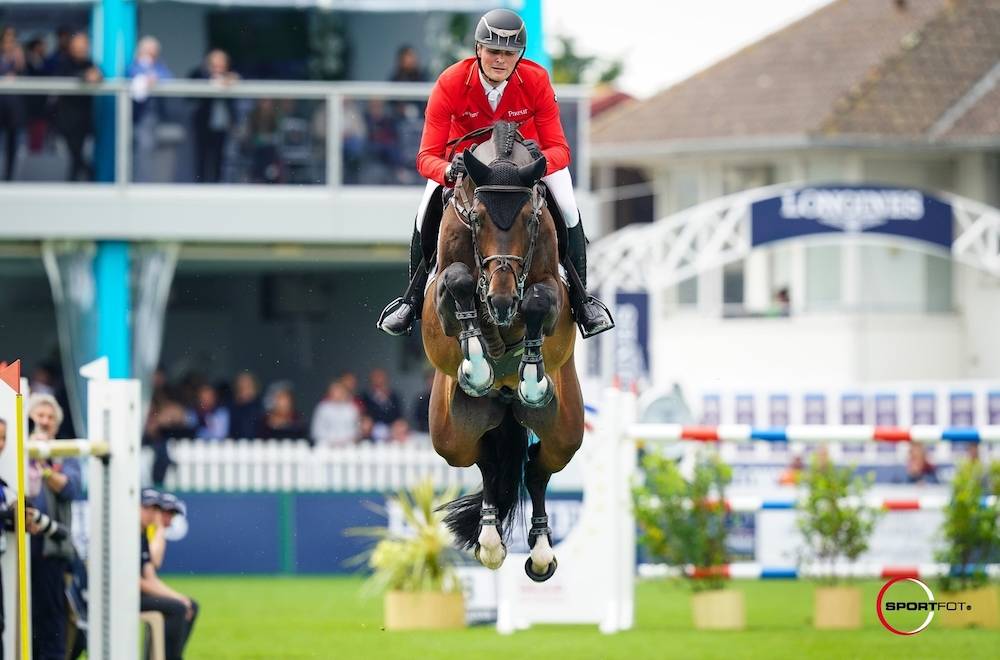 24 December 2021
The end of the year is not the most cheerful for Maurice Tebbel, who won't be able to count on his two leading horses, Chacco's Son and Don Diarado.
The first one will indeed retire at the age of 14 to focus on breeding within the Tebbel family's facilities. Spotted at a very young age and first trained by René Tebbel, his son Maurice took over and with him, he took part in a championship with the German team for the first time . It was in 2015 at the Europeans in Wiener Neustadt, from where he returned with a team silver medal. The son of Chacco Blue had then allowed Maurice to wear the red jacket of the German team at several Nations Cups and the European Senior Championships in Gothenburg in 2017. It is therefore with special attention that a ceremony will be organized in his honor on February 19, in parallel with the traditional presentation of the stallions of the Tebbel's breeding center.
In the meantime, his offspring has already begun to appear on the competition grounds. Maurice rides one of his sons, Chacco's Light, and although he is only 7 years old, he has already won several international events. Perhaps he will take over from his father?
Maurice Tebbel and Chacco's Son contributed to Germany's victory in the Nations Cup in Aachen with their double clear round.
As for Don Diarado (Diarado), he returned to the stud of his owners, the Müter family. He will now be ridden by their in-house rider, Harm Lahde. Although Maurice was sorry abot this, he thanked the Müter family for trusting him for ten years. "It's always hard to lose your best horse, especially since Doni is so much more than that to us, both a world-renowned star and a member of the family (...)."
In Tokyo, Maurice Tebbel and Don Diarado achieved the best German performance in the team final
Maurice fell in love with Don Diarado when he was approved as a 2-year-old. He took him for his first rides as a 4-year-old and the pair progressed to the highest level, accumulating numerous Grand Prix placings. After a team bronze medal at the Tryon WEG and a first participation in the Tokyo Olympic Games, he had ambitions to go to the World Championships next year. "This dream and many others are now in the past (...). Take care, Doni, we will miss you a lot!" concluded Maurice.
Photo credit: Sportfot.com