Chacco-White to be ridden by Xavier Hanneton.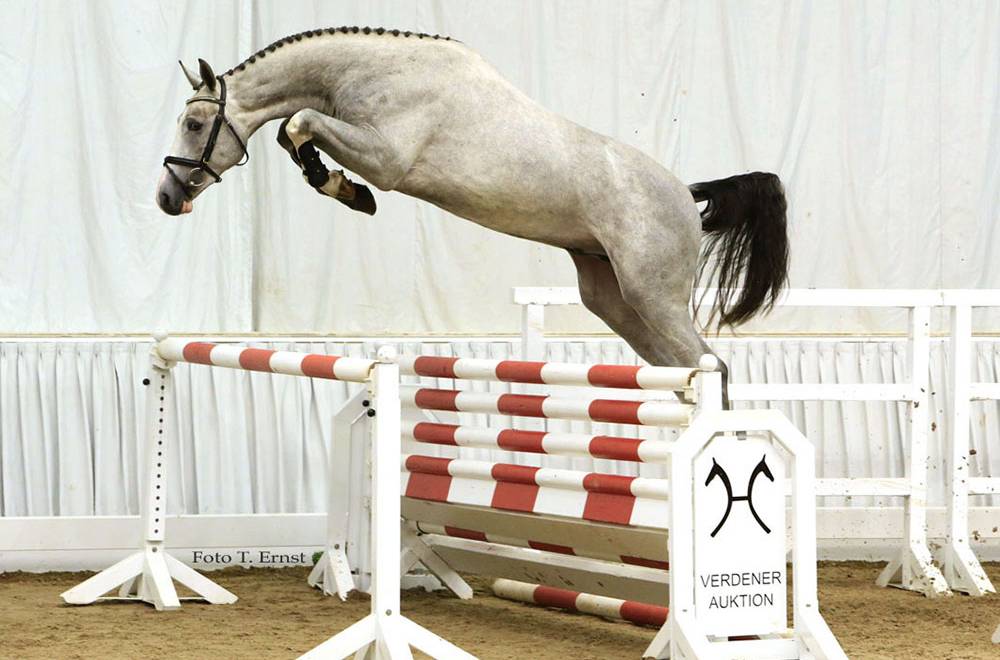 23 January 2020
Born in 2017, Chacco-White (Chaccoon Blue x Spartacus) was approved and was a highly placed licensee in Hanover at the last German studbook selection, which does not award a championship title. Having been acquired by the BD Horse company, in 2020, he will be ridden by Xavier Hanneton in Biercée, Belgium.
"Chacco-White was the revelation of Hanover, and I literally fell in love with him. He has extraordinary movement and since he has been in our stables, I've been able to see what an extraordinary horse he is. I had hoped to keep him with me despite the many stud requests... then, after working a few horses with Xavier Hanneton, I got to see his professionalism and the many ways that we saw things the same way, and I finally decided to entrust the horse to him to give the horse his chance with breeders by covering fresh in 2020," explained Laurent Davreux from BDHorse.