Chacco-Blue still tops the WBFSH rankings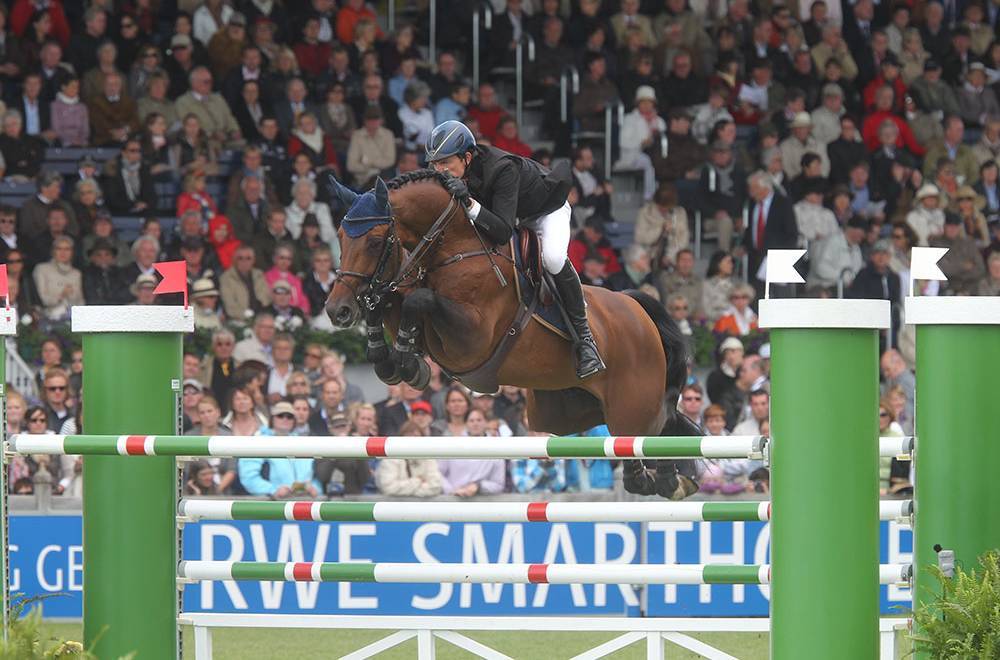 11 November 2021
As happens every year, the World Breeding Federation for Sport Horses (WBFSH) publishes the rankings of the best stallions, breeders and studbooks in the three Olympic disciplines.
For 2021 and for the fifth consecutive year, Chacco-Blue is at the top of the rankings of the best show jumping stallions. Having been widely distributed by his owner Paul Schockemöhle, his offspring are ubiquitous at the CSI5* level. Although the bay horse died in 2012, the generations born at the end of the 2000s continue to enable him to hold the top spot. Leading the way is Tokyo Olympic Champion Explosion W.
The evergreen Diamant de Semilly is still second in the rankings. At the age of 30, the Selle Français stallion can count on the successful Antidote de Mars, who has been a standout in recent months on American soil with Bliss Heers, as well as Vital Chance*de la Roque, who has been ranked at the Grand Prix level since his debut under the saddle of Irishman Conor Swail, and Mumbai, who is only 9 years old but already a team silver medalist with Germany at the European Championships in Riesenbeck.
Casall is back on the podium after being dethroned for a while by Toulon. Rolf-Göran Bengtsson's star precedes Mylord Carthago and Cardento. The latter died two years ago but his offspring are bursting out little by little at the highest level. Widely acclaimed in Sweden, it is there that he produced Catch Me Not S (Peder Fredricson) and Flip's Little Sparrow (Stephanie Holmén) and not only them... but C Vier 2 (David Will), Katanga v/h Dingeshof (Nicola Philippaerts) and Kilkenny (Cian O'Connor) are also good representatives of his offspring abroad. Cardento himself was the World Reserve Champion in 2002 and Olympic Reserve Champion in 2004 with Peter Eriksson. And he is just as good a breeding stallion.
As for the studbooks, the BWP is in first place, partly thanks to H&M Indiana, Malin Baryard Johnsson's energetic and powerful mare, considered to be the best mare of the year by the WBFSH, as well as King Edward, Henrik von Eckermann's little genius, and Killer Queen VDM, Daniel Deusser's star. The Selle Français studbook is in second place, just ahead of the Holstein and KWPN studbooks. A little further away, the Zangersheide studbook is fifth.