Chacco Blue is still at the top of the WBFSH rankings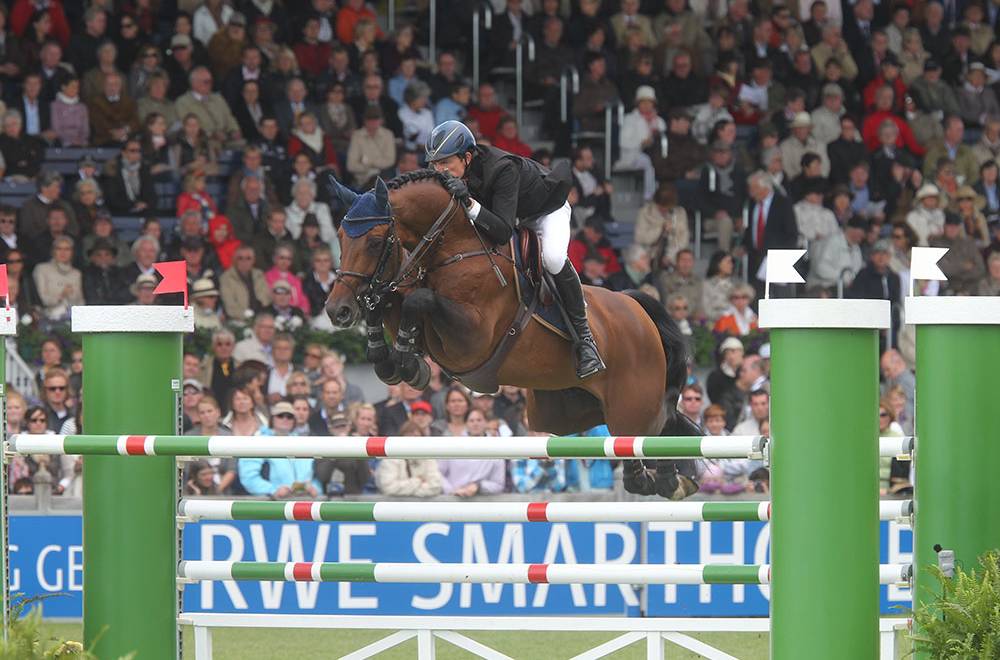 18 November 2020
For the fourth consecutive year, Chacco Blue has kept his status as the best stallion in the world ahead of the Selle Français' icon, Diamant de Sémilly, who was a member of the World Championship team under the saddle of Eric Levallois in Jerez de la Frontera. Luc Tilleman's BWP stallion, Toulon, climbs into 3rd, but the leap forward this year comes from Mylord Carthago who has moved from 10th to 4th position. Pénélope Leprévost's former partner and member of the France Etalons catalog, is the youngest member of the Top 5, which is completed by Casall, who lost two places.
Berlin, who passed away a few weeks ago, climbs from 9th to 6th position, but the highlight of these new rankings is the entry of young Diarado (15 years old), into the Top 10! The Black Diamond, who was polished by Paul Schockemoehle, has been a covering machine since he was 3 years old, and today he has reached the world's elite.
1 (1) CHACCO-BLUE - 18438
2 (2) DIAMANT DE SEMILLY - 11375
3 (4) TOULON - 7194
4 (10) MYLORD CARTHAGO - 6924
5 (3) CASALL - 6828
6 (9) BERLIN (CASPAR) - 6485
7 (6) KASHMIR VAN'T SCHUTTERSHOF - 5515
8 (8) CARDENTO - 5234
9 (7) NABAB DE REVE - 5090
10 (20) DIARADO - 4941
On the studbook side, the KWPN takes first place ahead of the Selle Français and BWP studbooks. Zangersheide finishing in 4th place.