Castlefield Vegas to compete for Mexico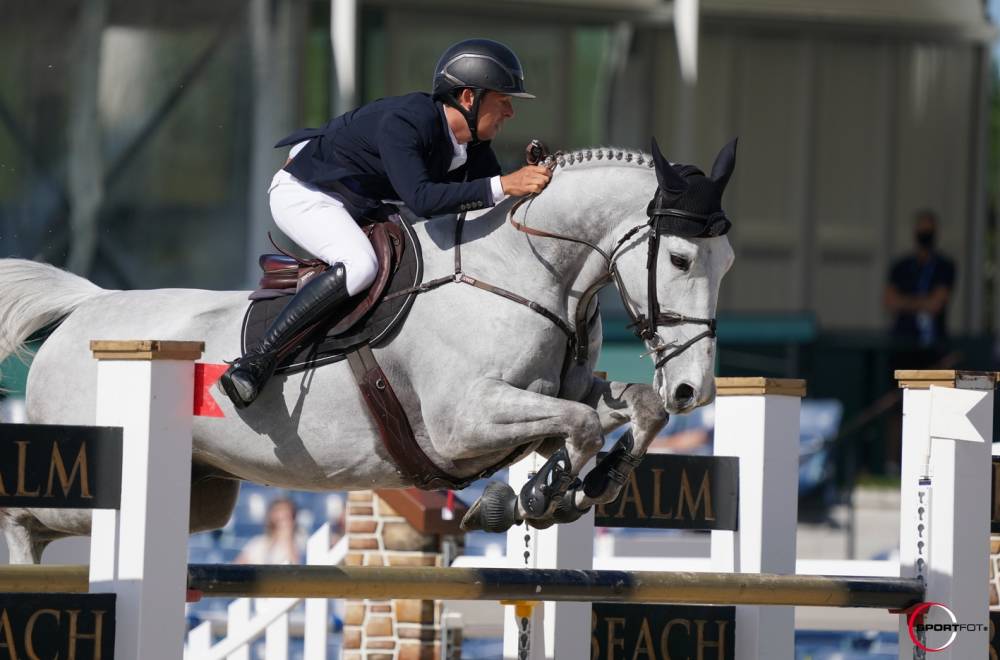 02 April 2021
Born at John Clarke's in Ireland, Castlefield Vegas (Cassino x Lux Z) was acquired at 3 years old by Martin Egan, who was still a co-owner along with Ger O Neill of Castlefield Sport Horses and the Allen family's Ballywalter Stables LTD.
Aftyer having competed under the saddle of Jason Foley, with whom he won a team bronze medal at the 2018 European Young Riders Championships in Fontainebleau, Castlefield Vegas earned three Nations Cup victories for Ireland. Bertram Allen then began riding the gray in early January, before debuting three weeks later at the WEF in Wellington. The pair were quickly forming a partnership. They first won a 1.45m 5* event before going on to win the $37,000 event a week later. Two days later, the pair won the $137,000 3* Grand Prix!
It was enough to attract interest and the 11-year-old gelding will now be ridden by Mexican rider Sergio Nieto del Rio.
Featured photo: Sportfot.com