Cashpaid J&F joins Karl Cook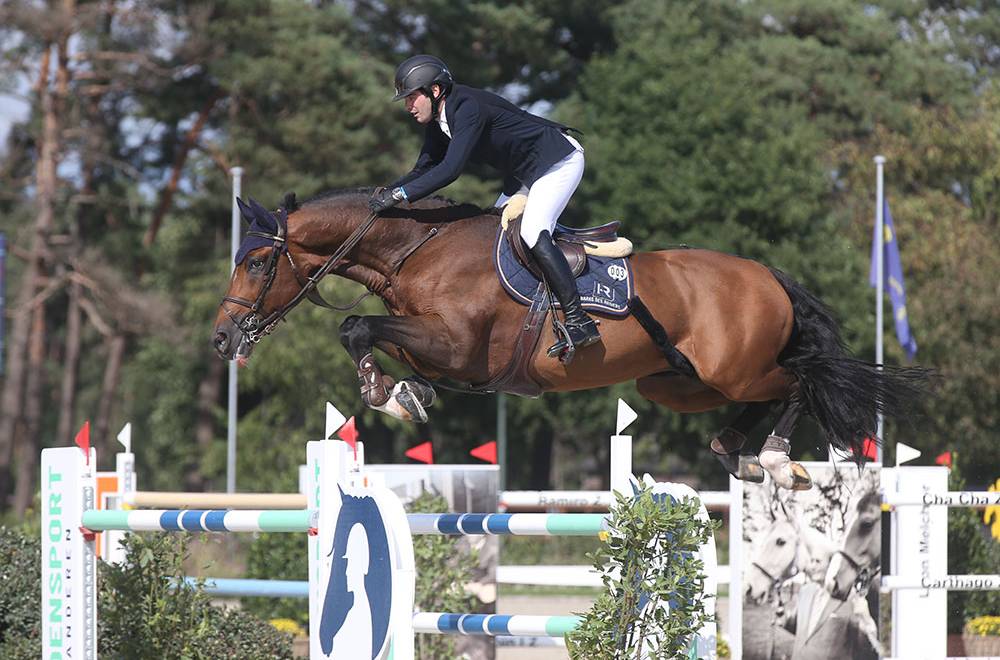 09 November 2020
The rumor has now been confirmed: the stallion Cashpaid J&F (Casall x Chicago I Z x Concerto II) is leaving Nathan Budd and Belgium to join Karl Cook in the United States. This, however, is not the end of a beautiful story but just a goodbye. The very promising Holsteiner who made a strong impression at the end of the Summer in Deauville in his first three stars at the Belgian Senior Championship in Lanaken will return to Belgium at the end of his career. He will now be able to enjoy his retirement and devote himself to breeding.
The sale of this nine-year-old horse was by no means a foregone conclusion, but reason prevailed. A beautiful confirmation of a trust relationship between a young rider and his owners who were able to develop him to the top level.
This is huge page in the life of Nathan Budd, but he still wants to be positive: "I'm sad because I'm losing more than a horse. He's really a friend, the first one I see every morning, but I completely understand my owner's decision and I can only thank her for keeping him so long. If we have been able to dream big, it is thanks to Chloé Quenon who has always agreed to keep him and make so many other dreams come true at an earlier stage. Cashpaid is our mascot at the stables. I think if you were to give someone a pencil and ask them to draw the perfect horse, they would draw Cashpaid except for a few details. It's hard now that it has come to this. Every day you realize that these are the last moments. I'm not someone who works for money, I'm a passionate rider who does this for the sport. But the way the sale went, the consideration my owner had for me, the long discussions I had with Chloe about selling the horse have only reinforced the trust we have in each other and our desire to continue working together and growing. Where Cadix had already allowed me to achieve beautiful things, Cashpaid shone even more light on me. My only regret is that 2020 will have been very special with very few contests. We knew we would have to be reasonable and at some point, we would have to agree to let him go, but the difficult thing has been not knowing when that moment would come. After Deauville where he rode in his first three-star Grand Prix, things became clearer and we finally finished on a positive note at the Belgian championship in Lanaken. I do regret that because of the nature of this particular season, I was not being able to participate in a beautiful five-star CSI. Of course, I would have liked to finish our course at the World Cup in Lyon for example, but this wasn't possible unfortunately. Nevertheless, I am very happy that he is going to Karl Cook's. I've been talking to him every day on the phone since then and he really wants to do everything to make the horse feel good. This makes his departure easier, even though I know that the day he leaves will be very difficult for me".