Camargo joins Nicola Philippaerts.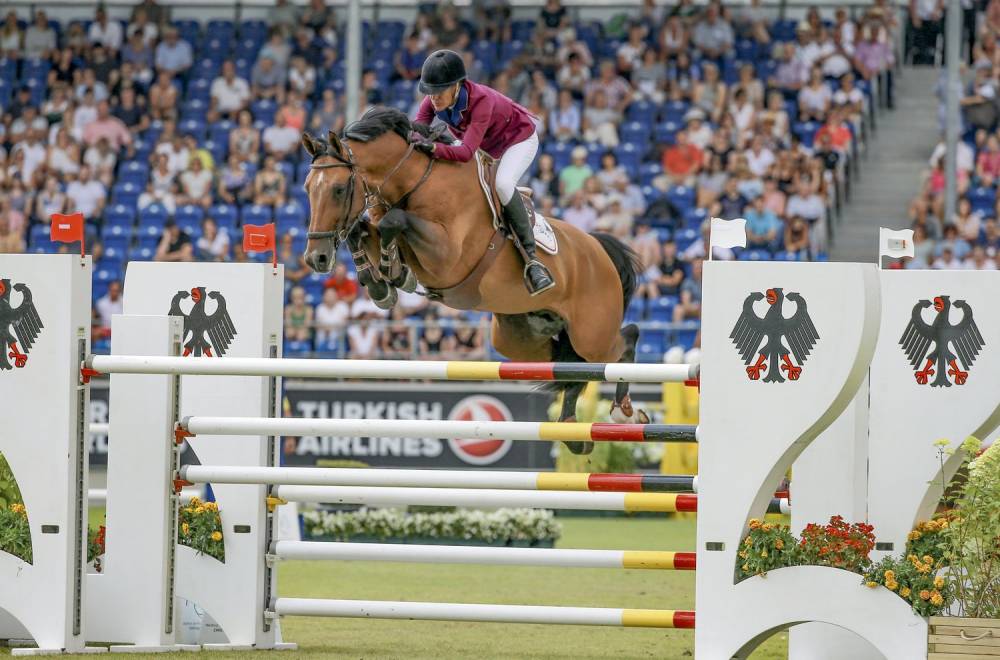 04 July 2019
While his mother Fit For Fun (For Pleasure) spends a few weeks in Philippe Le jeune's stables in Belgium to enjoy the beach before going with her rider, Luciana Diniz, to the CHIO in Aachen in two weeks, the stallion Carmargo (Canturo) is also getting a foothold in Belgium, but for a longer period. The Belgian Frans Lens has just invested in the star stallion with Ludo Philippaerts, both having taken up the sporting career of the powerful bay for Nicola Philippaerts, although his stallion career remains managed by his breeder, Ralf Jünger. The pair will make their first appearance next weekend at the Knokke Hippique.
After having caused a sensation very quickly under Luciana Diniz, with whom he won a 1m60 victory in Calgary and then this year taking fourth place at the Shanghai Grand Prix5*, Camargo recently appeared with Ludger Beerbaum, with whom he placed only 15 days ago in the Riesenbeck Grand Prix**.