California Raises the Level at San Juan Capistrano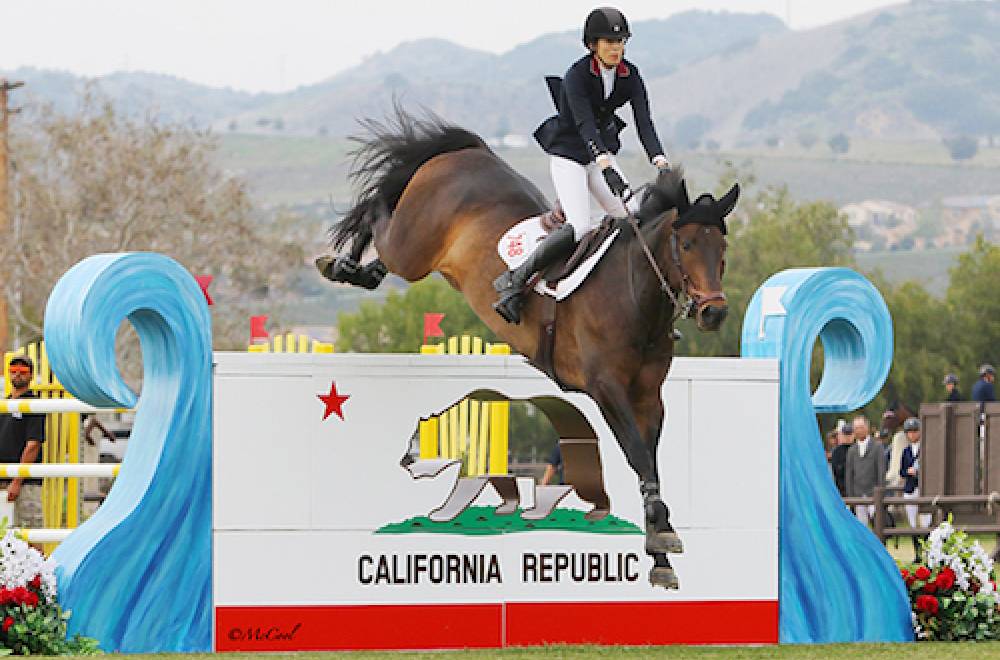 01 April 2018
The West Coast of the United States added a new, internationally rated week of show jumping to its calendar this past week in San Juan Capistrano, California. Springtime through the summer season in the Western US usually means a complete lack of FEI show jumping classes, but the Blenheim Equisports marked a positive change from March 28 – April 1, 2018 at its Rancho Mission Viejo Riding Park location with a new CSI3* week of competition.

The biggest class of the week, the $80,000 CSI3* Gold Tour Grand Prix, saw a field of 23 riders from eight countries. The USA's Keri Potter topped a jumpoff of seven with Bitalica, a 12-year-old AES gelding by Viento Uno W x Lancelot.

"The course was definitely a notch up in regards to technicality and height, but the forward distances suited my horse. It was a good track for him," Potter noted. "This is a pretty cool horse. I've been riding him for about a year now. He was pretty scared when I got him, so it's been great to form a relationship with him."

The newly formed Founders Club, a group of equestrians who want to raise the level of sport on the West Coast, were recognized in opening ceremonies ahead of the grand prix. Team USA show jumping chef d'equipe Robert Ridland, who is an owner of Blenheim Equisports, was also in attendance and welcomed all in attendance.

"The FEI classes have been a big step up for California," added Potter. It raises the horses and riders to a certain level that we should be at in order to compete with the rest of the world."