Caballus Z, such a beautiful story...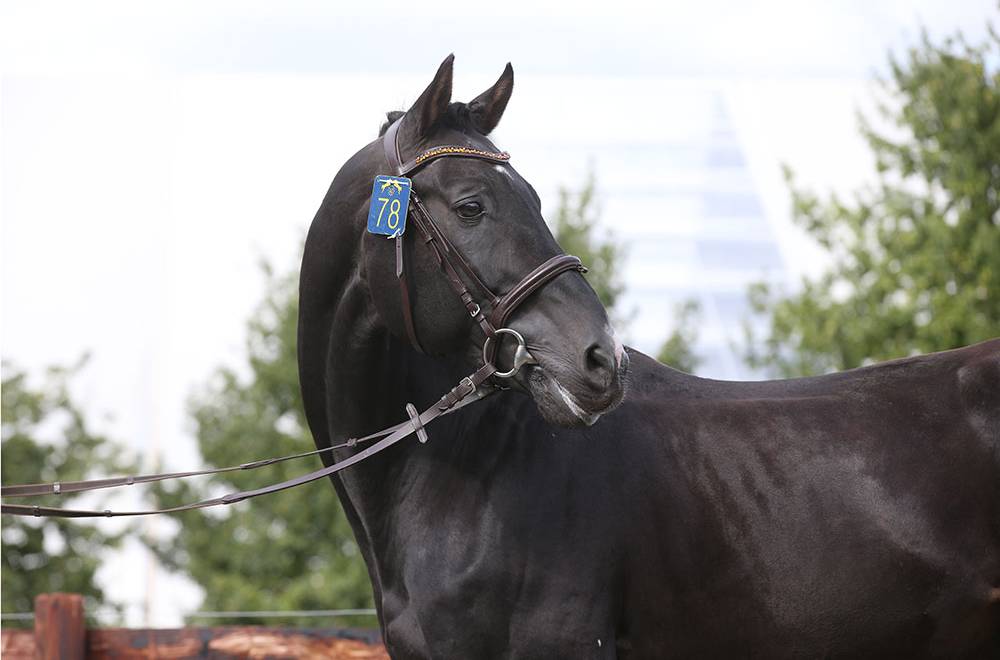 20 September 2019
Yesterday, Ute Keller travelled for nine hours. After leaving Zierow in eastern Germany, she arrived in Lanaken with her stallion Caballus Z (Caretano x Grannus x Leonardo). It's a real return to her roots for a breeder who owes a lot to Zangersheide breeding.
"In fact, I even inseminated his mother, and she gave birth to Caballus... he's really almost a foal I made all by myself. The year before his creation, I came to Zangersheide. I worked here for three short weeks with veterinarian André Mijten and stable manager Alex Korompis. In that short time, I learned a lot and went home with an incredible amount of knowledge gained during that short time. The following year, I inseminated my mare with Caretano Z semen. She herself was a daughter of my first broodmare, and the following year Caballus was born. I sold him to Poland when he was two. He was broken in and taken to the World Equestrian Games in Lexington. He was then sold and competed at a lower level, before finishing his career with a young rider who gained invaluable experience. He is a horse with such an incredible character, so he is the ideal teacher. I followed his progression throughout his career... and then I got the opportunity to acquire him again. He was already approved in Poland, but now, I hope that being approved by the Zangersheide studbook will lift his profile with breeders more and they'll think of him. At 18, he has retired to stand from home, where he will now focus on his breeding career," explains Ute Keller.